De-coding the Medicare Alphabet
… what's with all those commercials?
You are forgiven if you feel teleported to the 1970s, what with the ubiquitous TV pitches by Jimmie 'J.J.' Walker and 'Broadway' Joe Namath for the Medicare Helpline.
So what gives? Well, its annual open enrollment time for what's known as Medicare Part C.
If you are at all familiar with Medicare, you likely already know about Parts A, B and D, but here's a primer nonetheless:
Medicare Part A - hospital coverage. This pays for room and board in a hospital or skilled nursing facility anywhere in the US.
Medicare Part B - outpatient coverage. This pays for doctor visits, medical equipment, diagnostic tests, laboratory work, surgeries and more.
Medicare Part D - prescription drug coverage. This is a pharmacy card that lets you purchase your prescriptions at a less-than-retail discount. It covers present and future medication needs.
Most retiring professionals will add a Medicare Supplement policy to pick up most, if not all, of Medicare's 'out-of-pocket' costs.
Medicare Part C, on the other hand, is an alternative to a traditional Medicare Supplement. It is admittedly less expensive and usually combines supplemental medical coverage with drug coverage but has considerable out-of-pocket costs.
Here's the real rub. Traditional Medicare Supplement policies allow you to go to any provider for your health care, and it is guaranteed renewable for life – your coverage never changes.
Medicare Part C, or Medicare Advantage, greatly limits your choice of provider in order to achieve savings. So when you enroll, you'll need to figure out whether your doctor and pharmacy are in the plan you are considering.
And on top of that, you'll need to re-review your options each year, since the providers and pharmacies covered by various plans can change each year.
Sound like a bit of a headache? Well, no more than 3 months of commercials starring Kid Dyn-o-mite and Broadway Joe!
We recommend a traditional Medicare Supplement policy to provide you the flexibility and coverage to meet your future needs. Medicare A & B plus a Medicare Supplement policy is the best health coverage a senior can buy.
If you are nearing age 65 or considering moving off your firm's health plan and onto Medicare, call (800-662-8843) or email Ken Hudson (khudson@lawyersmutualnc.com) in advance to review your options. Ken will walk you through the process to make sure you are making the right and timely decision.
About the Author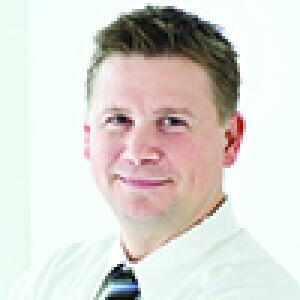 Ken Hudson
Ken Hudson is an Insurance Agent with Lawyers Insurance. Contact Ken at 919-447-3363 or khudson@lawyersmutualnc.com.
Read More by Ken >