Common Errors in Real Estate-Wire Fraud Claims
Wire fraud was a problem prior to Covid-19; however, with the increase in remote work spurred by the pandemic, wire fraud has increased. Cyber-attacks have occurred in every sector of life and attorneys are not immune. In fact, real estate attorneys are a prime target for cyber criminals. One of the most common scenarios is the Business Email Compromise scam where the email of one of the parties to the transaction (the attorney, paralegal, real estate agent, mortgage broker or buyer) is hacked. One way to prevent entrusted funds from being wired to a hacker is to call a known number prior to wiring any funds. In addition, warn your clients not to trust any changes to wiring instructions.
Every Lawyers Mutual policy issued has the Financial Fraud Exclusionary Endorsement. Within the endorsement is the Safe Harbor which requires attorneys in real estate transactions to adhere to the following provisions:
Incoming Wire Protection: Insist that every new client, for every new matter, receive an engagement letter that clearly states the following: "BEFORE SENDING ANY WIRE, CALL OUR OFFICE TO VERIFY THE INSTRUCTIONS. WE WILL NOT CHANGE WIRING INSTRUCTIONS. IF YOU RECEIVE WIRING INSTRUCTIONS FOR A DIFFERENT BANK, BRANCH LOCATION, ACCOUNT NAME OR ACCOUNT NUMBER, THEY SHOULD BE PRESUMED TO BE FRAUDULENT. DO NOT SEND ANY FUNDS AND CONTACT OUR OFFICE IMMEDIATELY. FAILURE TO FOLLOW THIS PROCEDURE ENDANGERS YOUR FUNDS." Advise your client of the above instructions, require him or her to sign the engagement letter and retain a signed copy for your file.


Outgoing Wire Protection: Before sending any money out of your trust account via wire, obtain a written, original, notarized disbursement instruction authorizing the wiring or electronic transmission of the funds.
Further, make sure you are taking steps to actively protect your data and systems: multi-factor authentication, encrypted email (do not use Hotmail or gmail) and require yourself and staff to change passwords on a frequent basis and to have complicated passwords or passphrases.
There have been repeated warnings and numerous articles by the NC State Bar, title companies, Lawyers Mutual and various other organizations regarding cybercrime. Wire fraud is not being taken lightly and attorneys may be disciplined by the State Bar if they do not take adequate precautions.
We encourage all attorneys to obtain cyber coverage in the event of a cyber breach or wire fraud incident. Our subsidiary, Lawyers Insurance Agency, offers cyber products. For a cyber quote, contact Adam Pierce at adam@lawyersmutualnc.com or Kelly Gold at kelly@lawyersmutualnc.com.
About the Author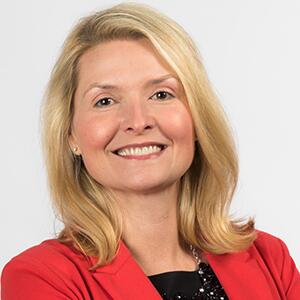 Claire Modlin
Claire is the Vice President of Claims. She joined Lawyers Mutual in 2017 and previously served in the role of Underwriter and Senior Claims Counsel. Prior to joining Lawyers Mutual, she practiced in the areas of civil litigation, medical malpractice defense, insurance defense, and transportation. Claire actively practiced in both large and medium-sized firms in North Carolina for 22 years. You can reach Claire at 800.662.8843 or at claire@lawyersmutualnc.com.
Read More by Claire >