Clients Want Value
Chicago trial lawyer, Patrick Lamb, speaks in his blog about the shift in the balance of power between law firms and clients. Patrick suggests that there are new rules of the game in dealing with clients and he suggests building a new kind of lawyer-client relation:
"… one that emphasizes working together to contain costs, deliver service efficiently, increase predictability and improve communication. Do that, and the client will like you better, trust you more, and send more business your way.
The world is changing. What the changes are to be is not entirely clear, but it is likely that there will be myriad models instead of the one model that has dominated the landscape for the last 50-plus years. Doesn't it seem bizarre that everyone isn't devoting time and study to the changing landscape to figure out how they will have to change to survive?"
Do you think the world is changing? Do you think that firms who don't find a new way to partner with their clients are destined to go the way of the dinosaur?
In the eyes of the client, there are various elements that create a perception of value – expertise, knowledge, responsiveness, communication, quality and reputation to name a few. Keeping your eye on what the client views as value is important. If your focus is billing, billing and more billing, your clients sense that. Billing and collecting is important – it keeps your doors open. But make sure to focus on building rapport with your clients. According to a panel  of  in-house counsel at a recent Lawyers Weekly event,  maintaining constant communication is key to maintaining a healthy business relationship.
Law firms also need to rethink their typical growth plans. Many firms grow by hiring new lawyers or pursuing mergers because it's what everyone else does. Instead, the question needs to be – is this growth good for our clients? Can we offer more post-merger than we could offer before? Is hiring a new batch of young associates every year a sustainable business model?
Firms need to think about lawyer compensation from the perspective of their client. Firms cannot pay compensation that isn't tied to acceptable client billing rates. Do you know what it costs to deliver your service to your clients? If not, how can you drill down and make that determination? A firm recently shared with me that they had done a cost analysis on the cost of handling a particular type of transaction. The result of the analysis? They were losing $100 on each transaction. Needless to say, they stopped offering those transactions.
And continuing on the subject of billing rates, firms cannot automatically raise rates just because it's a new year. Clients have said in survey after survey what they want – value. Your clients need you to use technology to become more efficient and they need you to staff cases in a way that offers value. Are you talking to your clients? Do you ask them about the value you provide?
If you aren't talking with your clients about these things, you need to. You can send your client a survey or you can hire a consultant to ask them questions, but a tried and true method is to pick up the phone and ask your client what they think. And here's the important thing – listen and act on it. If they have suggestions or want to try something different, you have to be willing to do so, otherwise, it's best not to have asked for client input.
Understanding what your clients want is the key to future success for your law firm. You and other lawyers in your firm should be having internal discussions about changes in the industry and how you are going to react to those changes. Keeping up with legal trends is an essential element to keeping your law practice strong and growing.
About the Author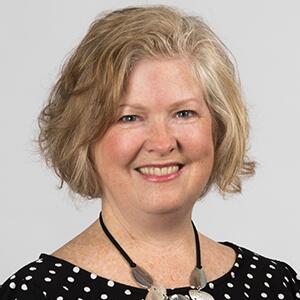 Camille Stell
Camille Stell is President of Lawyers Mutual Consulting and Services, offering succession planning, business development coaching, keynote presentations and more. Continue this conversation by contacting Camille at camille@lawyersmutualconsulting.com or 800.662.8843.
Read More by Camille >