Checklist for Hiring Paralegals
Online Recruiting
Post your jobs on LinkedIn, ZipRecruiter, Indeed, or other online job options.
Your post can be as formal or as informal as works for you. Some firm members post on their personal LinkedIn account, "My firm is hiring, this is a great place to work, send me your resume if you'd like to join the team!"
If you are trying to decide the appropriate message for your firm, view how other companies and firms are posting jobs on the various platforms.

Recruiters
When your time is money, working with recruiters is an investment in your firm. You don't need a recruiter to hire an entry level candidate but working with a recruiting firm to hire an experienced or specialized paralegal can provide you with access to candidates you otherwise might not have had.
A recruiting firm has access to a database of candidates, as well as having recruiters search for candidates directly or through their network of contacts.
Recruiters can provide background searches, personality tests or skills testing, as well as the first round of interviews. If you work regularly with recruiting firms, they will begin to know you, your firm, and the type of candidates who would be good fit.
Most recruiting firms offer to refund fees if the candidate does not last a minimum amount of time in the job such as 90-days.

Recruiting Firms

Paralegal Programs / Internships
Working with paralegal programs to hire interns is a great way to introduce your firm to the school and to start meeting students who you might end up hiring. Sometimes, students can get classroom credit for internships, other times, you may need to pay a salary.
Paralegal programs have access to their graduates and often maintain job postings for employers looking to hire.
The ABA has a directory of ABA Approved Paralegal Education Programs - Approved Programs Directory (americanbar.org).
The NC Paralegal Association has a list with 36 paralegal programs located in North Carolina - Paralegal Educational Program Listings (ncparalegal.org)
Many paralegal programs have closed (private) Facebook groups, but they will post the position for you if you connect with them.
Paralegal Associations
Post your position on job banks or career centers offered by paralegal associations, and bar associations.
The NC Bar Association has the NCBA Career Center, as well as a Paralegal Division. The NC Advocates for Justice and the NC Association of Defense Attorneys also have Paralegal Divisions.


Freelance Paralegals
Using a freelance or contract paralegal may be helpful while you are conducting your job search. Natalie Porter owns Apricus Paralegal Group (natalie@apricusparalegal.com) and she also has a network of other freelance paralegals she can connect you with.
Recruiting firms can also provide contract paralegal options.


Networking with Non-Traditional Candidates
Search for non-traditional candidates. Anyone who has worked in customer service will know how to deal with clients, whether they worked in a call center, a restaurant, or retail job.
Candidates who have worked in other professional services such as finance or accounting will have many transferrable skills.
An excellent candidate might be one with transferrable skills that can be complemented with on-the-job training, attending paralegal school after being hired, or by taking continuing education and CLE programs.

Pay Transparency
There is a movement for more transparency in the job seeking process, and it is forward thinking to show the low- high scale of what you are willing to pay.
A range saves you from the commitment of a certain number, and you can save that for negotiation once an offer has been extended.

Resources

Connect
camille@lawyersmutualconsulting.com | Tele: 919.677.8900, ext. 133 | 800.662.8843 | www.lawyersmutualconsulting.com
About the Author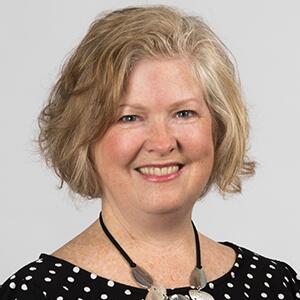 Camille Stell
Camille Stell is President of Lawyers Mutual Consulting and Services, offering succession planning, business development coaching, keynote presentations and more. Continue this conversation by contacting Camille at camille@lawyersmutualconsulting.com or 800.662.8843.
Read More by Camille >