CFPB Update, Well We Wish
As all residential real estate practitioners are aware, drastic changes are coming to the closing process. The problem is no one knows for sure what all the changes will be or even when most of them will get here.  It is known closing attorneys will be assessed to prove their compliance with a higher standard, but who will do the assessment is not currently known.  Yep, that's right - closing attorneys have an undetermined amount of time, to get to an un-finalized standard, to be demonstrated to an unknown entity.  Oh yeah, how much the unknown entity will charge is . . . unknown. 
While there is considerable frustration within the settlement industry with the lack of clear answers and timelines, there is an emerging level of general acceptance on a few key points:
ALTA Best Practices, as vague as they are, will be the minimum standard.  Individual lenders may very well impose additional or stricter requirements which may change as additional threats become known.
August 1, 2015 is an important date, with the new 5 page 'Closing Statement' replacing and simplifying or our long-beloved 3 page HUD1.  It should be noted the current version of the HUD1 is only 3 pages because the 2 page version was previously simplified by a predecessor agency to the CFPB.   We understand all major software vendors anticipate meeting this deadline, even though modifications and new reporting requirements required extensive re-writes of their products. 
More importantly, August 1, 2015 is the live date for the implementation of the 3 day disclosure period of the completed Closing Statement.  Changes to the Closing Statement made at the settlement table or anytime during the disclosure period very likely will cause the closing to be delayed while a new 3 day disclosure period runs. 
Lenders very well may require ALTA Best Practices compliance prior to the August 1, 2015 deadline.  Waiting until fall, or later, to come into compliance may result in the loss of business.
To the best of our knowledge, there is NO assessing agency which is approved by ALTA, any  major lender, or any title underwriter approved to write policies in North Carolina.  Parties advertising their ability to complete assessments may be able to assist law firms become compliant with ALTA guidelines, but they should be viewed merely as consultants at this point in time. 
The National Association of Realtors recently increased its educational efforts to inform their members of the August 1 changes.  In this short video blog published last week, Realtors are advised to add 15 days to the anticipated closing date when drafting purchase contracts https://www.youtube.com/watch?v=CLjFLD4LsnE#t=253).  The additional time allows lenders a couple of false starts meeting the disclosure window and allows time for additional disclosures earlier in the loan process.   I recommend all practitioners watch this video as it is very likely Realtors will begin inquiring about the issues presented. 
Finally, our best guess is there will be three different levels of assessments by lenders.  Larger volume settlement providers very likely will be subject to compliance verification by the individual lenders.  This is already happening with collection and foreclosure law firms - bank employees of contractors conducting in-depth office visits to review protocols and specific files. Lower volume practitioners, at least initially, may be able to self-certify.  Lastly, third-party assessment will likely become mandatory for 'mid-level' settlement providers.  As CPAs are already geographically dispersed and have experience auditing and providing other attestation services, there is momentum to take the lead as third-party assessors.  However, the role of third-party assessor is still being defined, and the volume requirements to be considered high or mid-level are unknown. 
In the interim closing attorneys are strongly encouraged to implement all phases of the ALTA Best Practices as soon as practical.  The best source of information continues to be provided by a Joint Task Force comprised of representatives from the Real Estate Lawyers Association of North Carolina (RELANC), the Real Property Section of the North Carolina Bar Association, and the North Carolina Land Title Association (NCLTA).  Lawyers Mutual sponsors and participates in the Joint Task force, and encourages our insureds to take advantage of the frequent webinars and updates provided through the task force website  http://www.ncclosingattorneybestpractices.org. 
About the Author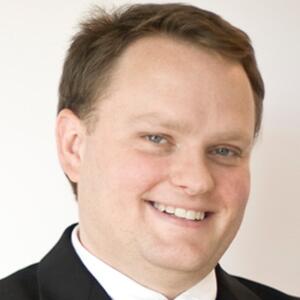 Troy Crawford
919.585.1186 | www.lmtitle.com
Troy is Managing Counsel for LM Title Agency, LLC, a wholly owned subsidiary of Lawyers Mutual serving attorneys throughout North Carolina. Prior to heading the title agency, he worked for Lawyers Mutual as Claims Counsel, focusing primarily on real estate, fraud and technology related claims. His experience includes working as Claims and Subrogation Counsel for a title insurance underwriter and eight years in private practice handing real estate litigation, commercial transactions and residential closings. Contact Troy directly at 919-585-1182 or troy@lmtitle.com.
Read More by Troy >