Book Review: The Barrowfields
In the beginning of The Barrowfields, the story's narrator, Henry Aster, studies his father's desk. We know immediately that this space was so loved by his father, and that he was consumed here by his desire to create something great. We learn, too, that these efforts seem to have been in vain. As he examines the books, pictures, and empty bottle of wine that are exactly as his father abandoned them some time ago, Henry thinks, simply, "I am beginning to understand."
So begins this very moving and impressive debut novel from Phillip Lewis, an attorney with Horack Talley Pharr & Lowndes in Charlotte. In the pages that follow, Henry tries to do just that: to understand his father, his homeplace, and the many long-ago circumstances that have made him who he is.
Set in the fictional Old Buckram, North Carolina, a town "high in the belly of the Appalachian Mountains," Henry tells the story of the Aster family, beginning with his grandparents, "good, kind people" who were "plenty smart" and "clever in the way that all mountain people are." The story begins with them because how their ancestors might have come to Old Buckram is only told in stories that "have long since been silenced by many steady turns of the imperturbable clock." Into this family his father, also named Henry, is born. He's an oddity, consumed by books, and it is unheard of for anyone in town to go to college, which is exactly what he does. He becomes a lawyer, but every free moment is spent in pursuit of what he believes to be his true calling—to write something for the ages. But try as he might to make his life elsewhere, his dying mother compels his return to Old Buckram.
Upon his return he purchases an abandoned, yet enormous, house of "black iron and glass" on the edge of town. It's an "architectural curiosity" that, no matter its decor, always "had a way of communicating its chronic malaise." Here, in the years that follow, the elder Henry nearly drives himself mad in his attempt to write something great of his own. Outside, though, loom the Barrowfields, "where, by some mystery, nothing of natural origin will grow except a creeping gray moss which climbs over mounds of rock and petrified stumps that the more credulous locals believe are grave markers from an age before time."
This is the world into which the younger Henry is born, and it is a world that Lewis vividly describes. We are there with Henry in the many rooms of the "vulture house," we hear the classical music that radiates from the great room into the rest of the house, we are witness to his father's drinking, and we are kept company by the innumerable rare books that fill the home and occupy so much of Henry's childhood.
And we are there when Henry becomes an attorney, when he hopes to make a life elsewhere, and when he finds that, just like his father, a return to Old Buckram is unavoidable.
Lewis drew deeply from his experiences in writing The Barrowfields. He was raised in West Jefferson, North Carolina, a place which he says offered little in the way of opportunity. "You look around and all you see are mountains. They mark an abridged horizon, and that's your limited universe," Lewis said in our recent interview. Despite his father's advice not to do "anything with long-term consequences," Lewis became a father at 16. Whatever horizon one might have been able to see despite the surrounding mountains, it was quickly disappearing. The mountains were closing in and, like the Aster men, Lewis wondered what might become of his life.
He also wondered what he was supposed to do whenever he was left alone with his baby girl. He decided to share with her the things that had meant so much to him—books, beginning with The Hobbit. "Reading those books to her became the foundation for our relationship going forward," Lewis told me. "Our circumstances were so much different than everyone else's. It bound us together, and we essentially grew up together." Lewis pays tribute to their relationship in his novel when describing Henry's relationship with his little sister, affectionately nicknamed Bird. This "wonderful child," Henry says, "more than anything else in the world, loved books and stories. It didn't matter what time it was or what the circumstances were. Her most-asked questions, day or night, were, 'Will you tell me a story?' and 'Will you read me a book?'" I found myself wanting much more of their relationship, but as Henry abandons Old Buckram, so, too, does he abandon Bird.
Lewis also pays tribute to his fellow members of the bar, particularly the attorney who helped him navigate child visitation agreements when he was a teenager (an attorney who, Lewis recalls, never charged him a dime), and the attorneys who later mentored him as he began his own legal career in Hickory. To this day Lewis still speaks so highly of the attorney who gave him one of his first legal jobs after graduating from Campbell Law School. "He took me under his wing, and he showed me how to be a lawyer," Lewis said. That often meant telling clients the hard truth about their cases, which sometimes stunned Lewis as a newbie lawyer. "How are we ever going to get any cases?" Lewis wondered. Of attorneys like these, Henry says they "quietly do more good for people and communities than probably anyone would ever realize. They try like hell to achieve justice. They take clients who cannot hope to pay the full value of the legal services they'll receive and spend their own time and their own money helping clients who at the end of the day will not be the least bit grateful for the help. And they tell their clients the truth, even when the truth is not what the clients want to hear." Lawyers picking up The Barrowfields will certainly appreciate that, and they'll enjoy Henry's tales of law school.
Lawyers, and others, will also appreciate and enjoy so much more in Lewis's novel. Literary references and influences abound. We see Thomas Wolfe in the book's mountain setting, Pat Conroy in Henry's travels to the low-country in pursuit of Story, his romantic interest, and Daniel Wallace in a tale Henry spins for Bird one night at bedtime. The books Lewis has read and the many nights spent reading to his daughter have clearly made him the writer he is.
Lewis's real gift to readers, though, is that his book is so easily relatable. A town deep in the Appalachian Mountains and a gothic house may be unfamiliar territory to us, but we know well the race against that "imperturbable clock." There is in all of us an urgent desire to do something great, to leave our mark in this place before our allotted time runs out. We know well the struggle facing Henry's father.
And, of course, so many of us have such complicated feelings about a father or mother. It seems rare that anyone reaches pure, unwavering gratitude for what their parents did and the sacrifices they surely made, and, if we're honest, we know that our criticisms of their choices are often undeserved. We have similar feelings about the places that are so much a part of who we are. Too many are remembered with unearned fondness, and others are despised for no rational reason.
The Barrowfields' greatest lesson may therefore be this: We may never be able to reconcile exactly how we feel about our parents and our homeplace; the best we may ever do is simply to understand them.
This article first appeared in the Winter 2017 issue of The Journal. Reprinted with permission.
About the Author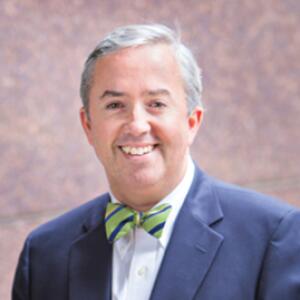 Josh Durham
Josh Durham is with the Charlotte office of Bell, Davis & Pitt, P.A., where he represents individuals and corporations in a wide number of business disputes.  Josh also regularly defends lawyers in malpractice actions and actions brought by consumers under the Fair Debt Collection Practices Act and other consumer protection statutes. 
Read More by Josh >