Bang for Your Buck: Getting the Most Out of Your Lawyers Mutual Policy
My millennial children like to give me a hard time for not using all the features that my new I-phone offers. I talk, text, e-mail, take pictures, search the internet, and even ask Siri for directions. But did you know you can use your iPhone as a tape measurer or set different vibrations or tones for different callers. I recently discovered that I could sign pdf documents on my phone by using the pen icon. I have even gotten comfortable going to speaker phone and looking at an e-mail or text while I am talking to someone. Some of you may be laughing at this point because you have been aware of these things since the day you got your phone. Others may be thinking about what other cool features your phone might offer.
Your policy with Lawyers Mutual is a little bit like the iPhone. Some insureds take advantage of the vast array of benefits your policy offers. Others sign their application, pay their premium and do not think about their policy until it's time for re-issue. This is unfortunate. Why not get value for what you pay?
Did you know that we have 6 North Carolina licensed attorneys available for consultation on virtually any issue that you might confront in your practice? No other carrier in North Carolina offers this service. We provide guidance to our insureds in the areas of risk management, legal malpractice, substantive practice questions, ethics and disciplinary matters, subpoena assistance, emergency planning, client relations, claims repair, practice management, and virtually any other practice issue you can imagine. And it's included with your premium at no additional charge!
In matters where you need assistance beyond consultation with one of our in-house claims attorneys, your policy also provides $5,000 of additional benefit coverage for subpoena assistance, disciplinary proceeding assistance and claims repair. We have experienced counsel on our defense panel who can represent you and offer advice and guidance. But you have to ask for it. We cannot help if we do not know about the problem.
As with our staff of claims attorneys, our Client Services Department is unmatched in what they offer. We present CLEs virtually and across the state on issues ranging from substantive practice areas to technology and cyber threats to ethics and risk management. Each year, we offer a free 3-hour CLE to our insureds. We work hard to tailor these CLEs to current issues facing the profession. We even try to make them slightly entertaining.
Our Client Services Department also offers a vast library of practice guides and articles. If you need to know how to deal with the sudden death or disability of a partner, we have a guide for that issue. If you need a guide for drafting attorney-client engagement and disengagement letters, we have that matter as well. Maybe you have a question about the implications of being an attorney and serving on the board of directors of a business or nonprofit. We have an article that provides guidance on the topic. With over 40 years of service to North Carolina attorneys, we have put together a substantial collection of resources that are free to our insureds.
What we offer is something different. We want to have a relationship with our insureds. We want to be the first person they think of when they run into a problem or make a mistake or have a peculiar practice question. We want our insureds to utilize the full assortment of benefits that the policy offers. Our motives are not purely unselfish. We know that, when our insureds call upon us for assistance and utilize our resources, they reduce the likelihood that we are going to be called on down the road to pay a claim.
So, try that iPhone tape measurer or sign a pdf on your phone without printing it. And call a claims attorney to run a scenario by them or pull up the Attorney-Client Agreements Toolkit on our website and revise your client engagement letter. You will be glad you did, and so will we.
*If you would like to learn more about the benefits offered under your policy or would like to see how we can better serve your firm, feel free to reach out to Will directly to schedule a visit. He can be reached at 919-447-3326 or wgraebe@lawyersmutualnc.com.
About the Author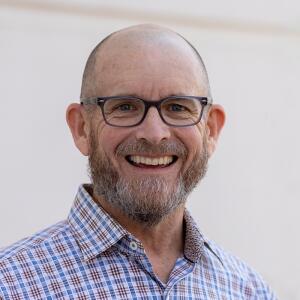 Will Graebe
Will Graebe came to Lawyers Mutual in 1998 as claims counsel. In 2009, Will became the Vice President of the Claims Department and served in that role until 2019. After a two-year sabbatical, Will returned to Lawyers Mutual as claims counsel and relationship manager. In his role as claims counsel, Will focuses primarily on claims related to estates and trusts, business transactions and real estate matters. Will received his J.D. from Wake Forest University School of Law and his undergraduate degree from Stetson University. Prior to joining Lawyers Mutual, will worked in private practice with the law firm of Pinna, Johnston & Burwell.
Read More by Will >