Are you on the "Information Highway" or in the "Information Cul-de-sac?"
Funny line, delivered to me by a stand-up comedian, prompted me to ask myself; why are so many of us resistant to adopting technology in an "on-demand" world?
The crossroad of "should" and "must" is where this article begins and hopefully will lead you to change your practice and firm's behavior while increasing top-line revenue.
Whenever technology is applied to solve specific problems in a successful manner, two key factors are always present:
Results: Achieving something the other party couldn't do for themselves
Convenience: Making something easier the other party didn't want to do for themselves
Your clients will always pay for these two factors.
Uber isn't really a ride-sharing service as much as it is a time-saving service. Why wait for a cab when you can request a car?
Same can be said Netflix versus Redbox and Amazon versus Walmart. Each of these companies have leveraged time in pursuit of happy customers with healthy profit margins
I call these "generous" companies delivering "why not?"
Why not use today's ubiquitous technology tools and make your clients ask, "Why Not?" of your services. Services with more insight, more care, and more urgency? And more importantly why not do it because you can, not because you have to.
Don't you find it odd when the word "technology" is used we all immediately think the internet? Given the internet has been around only 20 years how can this be?  It's pervasive and intentional, much like you should be with your clients.
We have all leveraged existing services to better serve our clients. Once upon a time it was a letter, typed on a typewriter, would suffice for client contact. Then it was a fax, then email and today it's a text or a direct message. One day soon it will be done delivery for your legal documents!
While your client demographic may not be millennials yet, you should understand the temperament of your customers. Instead of doing business the old fashion way, come into my office, let's discuss your case if we both agree on legal service fees we are in business.
This delivery method breaks the cardinal rule, it takes too much time. Couldn't you offer a Skype initial consultation with video testimonials of previous clients in similar situations? Point being your clients don't want ownership, they want access to reliable information fast.
We are all cutting the "TV-cord" and going to on-demand streaming services like Hulu. Shouldn't you be on demand as well?
Delivering this information requires great technology tools, already readily available, directed for one sole reason, stellar customer service. This is your chance not to do what others routinely do, the bare minimum or even a bit less.
Most law firms think they couldn't possibly give us all the services we might dream of. They can't all afford to answer the phone on the first ring, it's too expensive to hire enough staff and they certainly can't dedicate a person just to you, someone who would know your history and recognize your voice.
Today though, with more engagements are being digital, it doesn't take an endless and ongoing budget to delight people. All an organization needs to do is care enough to design a software platform or subscribe to services with one thought in mind, the customer.
Imagine, if your practice or firm could subscribe or design the right technology tool, with minimal resources and the right amount of motivation, every organization could realize immediate revenue growth. Why, because good tech is free!
It's free because it pays for itself in lower overhead, customer loyalty, and great client satisfaction. It does require however someone to care enough to do it right. Think of your caring much like Pareto's Law; the 80/20 rule, meaning 20% of your customers create 80% of your practice or firm's revenue.  Shouldn't this demand great care?
A Lazy system can torture your clients every single time they interact with you! So how do we improve our customer services because technology is not the sole answer:
Your customers. Let them give feedback, good, bad, early and often.
Your managers, build in close monitoring, training, and feedback. Allow them to co-create with their teams.
Use technology and monitor digital footprints, customer actions and value-added service sales per client.
Create a culture where peers inspire peers, in which each employee acts like a leader, pushing the culture forward. Mindset; People like us do things like this. People like us, care.
Creating a culture of care is very difficult. Most attempts fail because of shortcuts and inattention. Successful cultures thrive by sheer organic growth i.e., Starbucks.
Once the customer service process has been vetted and placed into practice, how do we begin building our great tech system? By making the client experience better than it needs to be!
Having designed countless systems from aviation, manufacturing and legal services I can tell you, accept that you will fail in the beginning. Missteps are inevitable. And while you might find this next statement a contradiction, fear of success is at least as big of a fear of failure. Because if it works, things are going to change. Have patience and resolve!
As Lao Tzu quoted, "The journey of a thousand miles begins with one step."
Your first step should begin by asking yourself these simple questions:
How many times have you engaged or "touched" your new client?"
Do you handle that engagement differently with an existing client?
These questions provide system metrics and those metrics are the key to increasing revenue growth, significantly.
Case in point did you know UPS trucks almost never take left-hand turns. By favoring right-hand turns at all times, unless a left is unavoidable,  the carrier saves millions of gallons of fuel each year and avoid the emissions equivalent of over 20,000 passenger cars.
That is an immediate ROI based on two simple questions and the metrics they provide.
At this point, asking your client how they would like to be notified becomes a moot point. Your client touch point, whether it be a domestic violence, foreclosure or DUI case response has already been designed. This digital engagement is not only possible it's done every day.
At this point your critical factors of time, customer behavior, system metrics and technology direction have been diagramed. The recipe calls for one more ingredient; which software platform will do some or all of the things my practice or firm needs and how soon can I deploy my new tech?
Fortunately, this is the easy part because as the saying goes, "there is an app for that" holds true. Whenever I set out to design a system for a client I search key development sites with products that already exist best suited for my customer. Good tech is free…
One such site is Product Hunt, a website allowing users to share and discover new products. The site, founded by Ryan Hoover in November 2013, provides category searches for most industries. ALL the products on this site are either free or offer a nominal monthly subscription.
Case in point, when I set out to write this article I visited the site, producthunt.com and typed in legal apps. Within seconds I found a really slick program whereby I can have anything notarized in all 50 states. This application can be used in the comfort of my own home. Within seconds I can begin a video chat with a legal notary and have my documents sent to me. No line and no hassle, on demand!
If clients are willing to pay for both Results and Convenience shouldn't you be ready to increase top-line revenue and leverage today's technology?
Are you ready to take your first step or would you rather wait and become the next Block Buster or the next K-Mart? The choice is yours . . .
About the Author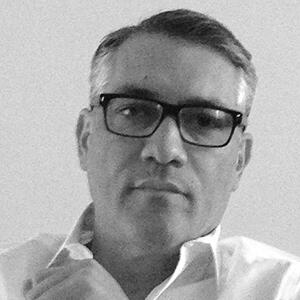 Jose Vergara
Jose Vergara has been a technology entrepreneur since graduating from the University of Maryland in 1988 with a degree in Computer Information systems. He also served his country for a brief time as an Air Force Communications Officer where he was present for the Defense Data Network (DDN), the precursor what we now call the Internet.
His instincts and business acumen led him get his MBA from Auburn University in 1992 and shortly thereafter became an IT business consultant. He is a serial entrepreneur having started and sold over 5 businesses. He is currently the founder of Daily Court Docket a mobile email and test notification service for criminal and civil attorney. He is always available to speak with you about technology, mobile application development and enterprise solutions. Contact Jose at jose@solvtopia.com.
Read More by Jose >