An Epic Emotional Achievement
"This was soul-searing.  It was the hardest thing I have ever done.  It was the hardest thing I've ever tried to do."
Acting on what he calls an "emotional imperative" to examine unresolved feelings and emotionally wrought experiences from his childhood and young adult life, Charlotte attorney Phillip Lewis took pen to paper.  The result is The Barrowfields, his debut novel that is garnering impressive reviews, including from The New York Times Book Review, which lauded his "work of abundant talent."
"There is so much in there that is very personal to me.  I cried when I wrote the book.  I cried when I read it," Lewis reflects.
Lewis is unlikely to be the only reader gripped with emotion while reading the novel.  Billed as a coming-of-age story, The Barrowfields is centered on Henry Aster's journey of overcoming the overwhelming sadness of his youth to start over, forgive and heal.  Raised in a looming, spooky house made of metal and glass perched on a mountaintop in the fictional town of Old Buckram, young Henry wrestles with complicated familial relationships, mostly with his brilliant and alcoholic father, Henry Sr.  The father is obsessed with literature and the writing of a novel, so much so that each family member's life seems to revolve around his books and writing endeavors.  The novel embraces grief, loss, ambition and disappointment, and is beautifully written with extraordinary, lyrical detail.
Raised with and around books, Lewis' love of the written word finds its way into not only the heart of the novel, but also into the name of the fictional town in the book, Old Buckram.  Buckram is a type of linen or cloth that is stiffened with glue and used to make book covers.
Although little in the novel is factually accurate, Lewis gathered the lingering baggage from his own past and dissected it moment by moment with painful precision.  Each scene is meticulously described, every word meaningfully chosen to depict an event, a person, or an environment. 
"What I was trying to do with this book was understand what went into these powerful emotions and figure out a way to articulate it.  I created a new landscape and all these new characters who would populate the landscape, and then take on the weight of this emotional content."
Reading the novel after talking with Lewis about the book almost feels like stealing into the pages of a locked diary.  He wrestles with pain, loss and regret.  For the reader, it is an intimate, empathetic experience.  
"The heart of it revolves around a relationship from high school," Lewis says.  "My girlfriend got pregnant.  I was sixteen.  That was difficult for my family to handle, initially, and I grew up in a small town where I sensed that a lot of people looked down on me.  I felt a lot of judgment."
The sense of isolation that resulted from Lewis' teenage parenting experience weaves itself throughout the book.  As does the ache of guilt that Lewis constantly grappled with when he left his hometown of West Jefferson, North Carolina – and his toddler daughter, Ashley – to attend college at Chapel Hill, then law school at Campbell in Raleigh. 
"Thus began a period of leaving and leaving again and trying to be a parent on weekends.  I think I came away from all of that with a complex overlay of emotion.  A certain amount of guilt, and of sadness.  A certain amount of joy, and a happiness you can never know or find out other than with your own child," Lewis muses.
Lewis visited Ashley on weekends and over breaks.  They spent hours reading together in his parents' home, set up on a hill in West Jefferson.  Lewis and Ashley connected with words, with stories and with a shared love of a well-written novel.  One weekend when Lewis left West Jefferson for Raleigh, he and Ashley has not quite finished To Kill a Mockingbird.
"The most valuable thing I own is a letter she sent me when I was in law school.  In the letter was a picture drawn with the innocence of a child – a straw-haired person as me, and another as her.  There is an arrow: "you," and another arrow: "me."  There are purple flowers, a picnic blanket, and a book beside the picnic blanket and it says To Kill a Mockingbird."  Then she wrote "I can't wait to see you so we can finish the book." 
Now a father to two more children with his wife, attorney Lauren Lewis, Phillip Lewis found ways to include glimpses of his current life into the book.  While laboring over The Barrowfields, he describes Lauren silently slipping up the stairs to where he was toiling with a plate of food, carefully leaving the dish for him and then tiptoeing back down to the kids (and dog) without him even recognizing she had come and gone.  A similar scene occurs in the book as Henry II's father maniacally writes at all hours to the exclusion of everything and everyone else.
"Everyone suffered during this process," Phillp Lewis acknowledges.  "I would be entirely absorbed in writing – I'd labor for hours on just two sentences, or on a single paragraph for six hours."
"At least we know it's 100% marital property," laughs Lauren Lewis.  "I have come to know how his brain works, and we became more methodical about the writing process as it went along.  Phillip was always gracious.  He certainly was in the zone, but he would come around and be grateful."
The book took roughly five years to write.  Serendipitously, when it came time to try to get it published, Lewis connected with a former law partner's daughter, who said she knew an agent.  Despite initial misgivings, Lewis sent his manuscript and three weeks later was in discussions with a well-known literary agent to represent him.  The book was auctioned off to Random House and the whirlwind really began.  The Barrowfields is now sold in the United States and seven other countries, and Lewis has been touring the southeast to promote the book since March.
Lewis practices real property law at Horack Talley, and describes his law firm colleagues as exceedingly generous as he juggled his law practice and labored over his writing.
"I don't think any other law firm would have permitted me the latitude to do what I needed to do," Lewis says.  And they were incredibly supportive in reading what I wrote with genuine concern, and wanting it to be good.  At every critical juncture I celebrated with them."
Now, with The Barrowfields continuing its ascent in the literary charts, Lewis is considering what is next.  "I feel like now I can turn to the rest of the world and focus on other people's stories.  I've taken my story, held it under a light, and I think I've articulated it."
As the praise – and the sales – continue, it appears Lewis has achieved that goal with his debut novel.  It is a devastatingly beautiful book that pulls every emotion it intends to pull, searing the soul of its reader just as it did Lewis's as he crafted The Barrowfields.
About the Author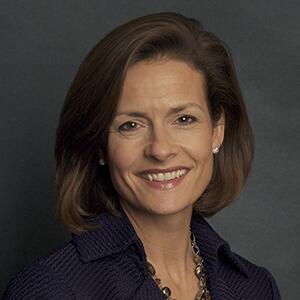 Sonya Pfeiffer
Sonya Pfeiffer is a criminal defense and civil rights lawyer at the boutique law firm Rudolf Widenhouse.  She handles both state and federal criminal cases, and focuses her civil work on wrongful convictions and the violation of rights to a fair trial. She is also a devoted advocate who fights for individual rights through her leadership roles within the North Carolina Advocates for Justice, where she serves as Vice President of Membership and is a member of the Diversity and Inclusion Task Force.
In addition to her legal experience, Pfeiffer is an award-winning journalist and documentary filmmaker. Her years of writing and focus on visual mediums are also put to work in her role as owner of Elder Gallery of Contemporary Art.
Read More by Sonya >