Emerging Ethics
Lawyers Mutual has traveled around the Triad and western part of North Carolina during the past few weeks presenting our annual 3 hour CLE program. Our panel on emerging ethics issues has been very well received. The discussions have been interesting as we heard from attorneys across the state weigh in on unbundled legal services, advertising and social media. If you haven't been following the recent NC State Bar opinions dealing with these issues, we have included a list of recent opinions you may want to read.
New advertising models are pushing the limits of the Rules of Professional Conduct. Can we apply the rules designed for old school advertising to the internet, email, blogging and social media? Is any of this stuff worth the time it takes?
Website
Law firm websites can be a static piece of advertising that provides telephone numbers, attorney bios and directions to your office. Or websites can provide value to your clients and potential clients through the use of video, FAQ's and newsletters. You can take your website a step further by engaging your clients and potential clients through blog postings or live chat. The goal of web 2.0 is to increase interaction between you and your audience. Most lawyers that I talk with who have invested the time to develop their website to the next generation are seeing the results through new business and referrals.
Web Video
The use of video on your website is a great way to tell your story about why you are in practice or even better, to have your client tell their story. If you are trying to decide whether video is for you, visit the YouTube website and search for videos of client testimonials.
 Blogs
The new and improved law firm newsletter, blogs, allow you to develop your personal profile, build a voice in the legal community and show potential clients that you understand their business or that you are an expert in your field. Check out legal blogs to see if this is a format that would work for you and then tailor your content to your target audience. Some I enjoy reading include NC Law Blog, Law Practice Matters and Divorce Discourse. You can search them on Google and read at your convenience, you can subscribe via email so that new posts appear in your email or you can subscribe using an RSS reader such as the one offered by Microsoft Outlook.
According to Dave Johnson's blog on CBS Money Watch, there are five surprising social media statistics business owners should be aware of.
"Americans spend three times as much time on social media as on email. Specifically, we spend 7.6% of our time on traditional email and 23% of our time on social networks. If your marketing campaigns are tied up in email, you might be talking, but no one is listening. Instead, you should be investing in social network profiles and blogging.
More than 70% of social network users shop online. The stereotypes are wrong - social networkers are computer savvy, older, and use their PCs for online commerce.
More people follow brands than celebrities. Speaking of stereotypes, Facebook isn't just full of people who follow Justin Bieber. Fifty-three percent of adults follow specific brands online, while just 32% of them follow celebrities. That's a real opportunity to engage.
Well over half of users write reviews of products and services online. You have heard that personal reviews are more persuasive than endorsements from traditional media, and statistics are starting to back that up. Neilson found, for example, that 60% of social networkers are writing reviews and sharing them with friends. This is another huge crisis, challenge, and opportunity rolled into one (Homer Simpson would call this a "cris-atunity"). You need to figure out how to tap into that conversation and set up an appropriate dialog.
Mobile users increased by 62% in 2011. Getting optimized for mobile is no longer an option. Twice as many people over 55 years old visited social media sites on their phones compared to 2010, and mobile use of social networking is up 62% overall."
You aren't selling a widget, so what exactly does this mean for your business?
If your law firm or your solo practice doesn't have a strong presence in social media or blogging, start today. You're missing out on connections with clients and potential clients. I'm not suggesting that this replace all of your other marketing efforts, but social media is one more tool for the toolkit.
Lawyers Mutual is using social media as another way to reach out to our insureds. On our Facebook page you will see where we are traveling and who we are hanging out with. Our claims attorneys offer risk management advice via Twitter and on our blog. Like us on Facebook and follow us on Twitter at @CamilleStell, @MarkScruggsEsq, @WarrenSavage1 and @Troy_Crawford.
NC State Bar Ethics Opinions
2006 FEO 10 Virtual Law Practice and Unbundled Services
2009 FEO 1 Review and Use of Metadata
2010 FEO 14 Use of Search Engine "Adwords" to Advertise on the Internet
2011 FEO 4 Participation in Reciprocal Referral Agreement
2011 FEO 6 Subscribing to Software as a Service
2011 FEO 7 Using Online Banking to Manage a Trust Account
2011 FEO 8 Utilizing Life Chat Support Service on Law Firm Website
2011 FEO 10 Lawyer Advertising on Deal of the Day or Group Coupon Website
2011 FEO 14 Outsourcing Clerical or Administrative Tasks
About the Author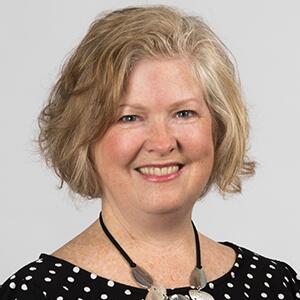 Camille Stell
Camille Stell is President of Lawyers Mutual Consulting and Services, offering succession planning, business development coaching, keynote presentations and more. Continue this conversation by contacting Camille at camille@lawyersmutualconsulting.com or 800.662.8843.
Read More by Camille >