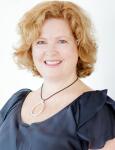 Today I wanted to hire a lawyer. I looked up 13 lawyers by name and couldn't find websites for 9 of them. How do you expect people to find you without a website?
For most of the 9 lawyers, I did find a generic listing on a website such as yellowpages.com, lawyers.com or yelp.com, however, I didn't take those lawyers seriously and many potential clients may not either. For one thing, I was looking for a lawyer with a specific skill set. I'm not sure the yelp review is the best way to determine that you have the skills I need.
What holds lawyers back from creating websites?  The top 3 reasons are lack of technical knowledge, concern about the cost of the website and the time spent learning about the technology and then creating the content for the website.
Let's address each of the 3 issues.
How do you combat the technology learning curve? First, there are resources available to help you. If you are a member of the NC Bar Association, you can reach out to the Center for Practice Management and talk with practice management advisors Erik Mazzone or Joyce Brafford.  Erik and Joyce serve as practice management consultants for law firms and they have helped many firms with technology issues. They also have a list of preferred technology consultants that they work with and have referred many times.
You can ask fellow lawyers or fellow business people in your community how they went about building their website. Did they "do-it-yourself" on SquareSpace? Did they hire a website company or marketing company? Did they hire a technology consultant to give them advice?
Lee Rosen, North Carolina lawyer and the author of the Divorce Discourse blog has written many blog posts about creating websites. Visit his blog at www.divorcediscourse.com and search the keyword "websites" to read many informative posts about building a website.
How do you budget for a law firm website? That's a tough question. I know from talking with many lawyers who are hanging out their shingle that they would like to buy a $1000 website. There doesn't seem to be anyone selling those. However, a $40,000 website isn't your only option. Keep asking lawyers who built their websites until you find someone who says they can build it for under $10,000. Keep asking and you may find someone great who will build it for under $5000.
How do you budget your time to develop a website? I've developed several websites, both in law firms where I've worked and at Lawyers Mutual. I can tell you that I always underestimate the time needed to create content. While your website company can create your design or build a template, you have to decide what your message will be. The default for most lawyers is to build a site that talks about them, where they attended school, their accolades and their areas of practice often in terms that only other lawyers understand. Instead, think about building a website that is client focused and answers the questions that clients have. This takes time. From the beginning of a conversation with a website designer to the launch of a new website, you are probably talking 3 – 8 months, depending on how much content you put on your website.
Spend time viewing lawyer websites and then viewing websites of companies that you frequent online or websites that you love to get ideas of what to avoid and what to do.
Additional questions will arise during the building of the website. If you don't have a firm logo, do you want to create one? How much of the back-end work do you want to be able to do on your website? Do you want to have to pay a company for every change that is made or do you want the ability to manage some of the changes yourself?
This is also a good time to consider writing a blog and including it on your website or participating in social media and sharing that on your website.
Some lawyers would say websites are optional. Only if you don't care whether clients can find you.
 We would love to hear from you! If you're interested in being a guest blogger please contact Camille Stell, camille@lawyersmutualnc.com or Monisha Yowell, monisha@lawyersmutualnc.com. We look forward to hearing from you!