What Makes a Good Nomination?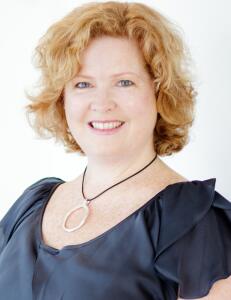 "40 Under 40", "Best Triangle Workplace", "Leaders in the Law." If you read any business publication or belong to any association or business Chamber, you know the awards business is big. Here are a few tips for submitting a winning nomination.
Why nominate? Writing good nominations is a time consuming task. Why bother? A large field of nominations should ensure that the best candidates win. Being recognized as a nominee will help to build profile for you and your law firm as well as showcase your expertise to clients and potential clients.
What makes a good nomination? First, consider that the judges are viewing dozens of nominations. For a more popular event that has been around a long time, there may be hundreds of nominations. Be concise. In the introductory sentence set out why your nominee deserves consideration.
Poor example: "XXX is an excellent "40 under 40" candidate. XXX is a young professional who deserves to be recognized for her contributions to her business and her community. "You then follow the opening sentence with a 5 page dissertation marking every point along her path since law school graduation.
Better example: "By the time she was 35 years old, XXX was a partner in a law firm, volunteering at her law school in the mentoring program, and establishing a pro bono project with her local bar association that provided legal services to more than 75 families who otherwise would not have had access to the court system." Spend the bulk of your nomination describing the pro bono project and offer results. For example, provide estimates of the number of unmet legal needs in the community, the process for establishing the pro bono project and share success stories.
Avoid a long list of adjectives describing the nominee. Do not list every activity since graduation, but focus on the big picture project or specific reasons why the nomination is deserved.
Nomination format: Most nominations are online. Prepare your nomination before you start the electronic submission. Make sure you have viewed length requirements. If you are limited to 300 words, you do not score extra points by using all 300 words. If you can say it in 200, the judges will thank you. Bullet points are typically fine unless the nomination form says otherwise.
Who to nominate? If the purpose of the nomination is to build profile for your solo practice or your law firm – nominate someone in your firm or collaborate with a friend or mentor to nominate yourself. Nominate other lawyers, your support staff, your referral sources, your clients. To build moral among your office, nominate a staff member or attorney, then purchase a table at the event to celebrate the nomination. As a business development event, nominate your clients or referral sources and then purchase seats at a table and invite them to attend the event with you.
How to choose the publication / award? What publications are read by your clients, potential clients, and referral sources (including other lawyers)? Many publications include an editorial or event calendar on their website with a list of upcoming award events and nomination deadlines. Most legal associations have multiple awards. Contact membership services to determine the right award for consideration.
Age and Stage: Keep in mind that being a nice person or doing your job well is not a reason to win a nomination. Winning is the result of excellence in your chosen profession coupled with outside interests and community involvement. However, the judges are well aware that in instances where younger nominees would be submitted that their contributions will be in line with their age and stage of life. For instance, you wouldn't typically be nominating a 40 year old for a "life time achievement award". Likewise, the 30-year-old nominee for "40 under 40" probably will not have served as the Chair of an influential community board. However, that doesn't mean that they shouldn't be nominated for the appropriate reward.
Be persistent. If you don't win this year, that doesn't mean that your candidate doesn't have a good chance. There are usually no prohibitions against making your nomination next year or the next. When you submit your nomination next year, use this as an opportunity to improve the nomination. Edit your content; focus on a few excellent contributions. Keep in mind that community involvement is important – being well-rounded is usually well received by judges. Judges are typically looking for leaders in the award field, make the case early as to why your nominee is a leader.
Endorsements from those outside the nominee's company can be influential. However, in most award situations, only one nomination is required. You don't score points for making multiple nominations in the same year of the same person. Include your endorsements in the original nomination.
Start looking for events or awards where you can promote your firm, your colleagues or your clients. While the nomination process can be time-consuming, the reward can be great.
Camille Stell is the Vice President of Client Services for Lawyers Mutual. With over 20 years of experience in the legal field, Camille has worked for law firms as a paralegal, legal recruiter and business developer.
Contact Camille at 800.662.8843 or Camille@lawyersmutualnc.com.