What I Would Have Done Differently: Managing My First Year of Law School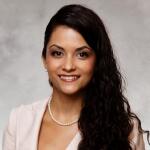 "It won't be the same" I often heard as I transited schools. From elementary school to middle school, from middle school to high school, from high school to college, and most recently from college to law school. Most of the times, it wasn't that different. So, do you blame me for not believing that law school would be different? During undergrad I had a course overload, was president of various organizations, volunteered at my church, had several jobs, and was able to graduate summa cum laude. So, if I had "handled" all of that how hard could law school be?
Very different.
As a 1L most law students have been in school for approximately seventeen years. We think we know how to succeed in school. While I figured out if this transition would actually be different, it was intuitive to approach law school like any other schooling I had experienced. I attended every class, read before every class, took extensive reading notes, class notes and case briefs, and was ready to be called on. Once I figured out how different law school truly was, it was too late. It wasn't enough to be a "good student".
Here are some things I would do different if I could go back to my first day of law school.
1.  Set a Schedule
Schedule everything and stick to your schedule! I am not a routine-schedule type of person, I usually work based on deadlines and do what's next first. This does NOT work in law school (or the legal profession). The "only" deadline during 1L is probably reading for each class and a single final that determines your whole grade in that class. The best way to manage it all and stay sane is to schedule everything - including breaks! From the time you wake up to the time you go to sleep allowing time to eat, sleep, and life essentials. Allot time for everything law school demands- classes, reading, reviewing, practice problems, and meeting with professors. Setting a schedule can reduce time spent thinking of what to do next and allows for meaningful breaks. It's hard to take a 15-minute break when all you think about is what you should be doing instead. It may take several tries to find a schedule and system that work for you, but it'll make the process smoother. Setting the schedule is just the beginning, tell everyone about your schedule. Let friends and family know you have allowed time (not a whole lot) to spend with them but that you're in law school for only 3 years and you're there to succeed. "Plan, Prepare, Execute."
 2.  Practice Problems
Some cases and rules may seem straightforward but the only way to understand them is practicing their application. Law school exams are not merely about memorization, they are about you being able to apply rules. The best way to learn rule application is by practicing multiple choice and sample essay questions. Often, you'll learn details of a rule through practice that you wouldn't have learned otherwise. Ask your professors or other faculty if they have any practice problems. There are many services available that offer practice problems but be careful to focus on how your professor teaches specific subjects as that is what will be on the exam. "Practice, practice, practice."
 3.  Participate
Participate in class discussion. Don't wait to get called in class to participate. Think a case doesn't make sense or wasn't decided properly? Explain why you think so. Judges are humans too, and humans aren't perfect. Develop your "lawyering" skills and analyze whether judges' decisions make sense to you and why.
Participate in school activities like moot court and competitions, even if you aren't sure if you will enjoy doing so. This is the time to try things out. You might be surprised, like many, to find you enjoy doing something you had never thought of doing.
Participate in your community. There are many networking and CLE events for attorneys that are free to law students. What a great way to try new things and meet people.
4. Think Objectively
Plan your schedule and what you do with your goals in mind such as short term acing the final exam and long term learning the law. During your first year, besides your Legal Research and Writing class, you will probably have one final that determines your class grade. Your final will most likely not have everything you covered in class. This means that you need to study everything and be prepared to be tested on anything. Know how to analyze issues prior to the exam. You want to walk into the exam knowing how to analyze possible issues so that during the exam you can focus on spotting the issues and applying the rules to the facts (where more points are available).
The more points you can get the merrier. Some exams may be about covering many issues quickly, while others may have fewer issues points given for more in-depth analysis. Follow the syllabus and prepare your study materials as you complete each subject in class. This is when the information is fresh in your mind and you can identify anything you don't fully understand. It is detrimental to wait until exam time to make all of your outlines, notecards, diagrams. Doing so will result in more stress and less time spent on what matters.
 5.  Remember Why You're There
Law school during my first year was like a rollercoaster ride, sometimes I knew exactly what was going on and had everything in order and other times I felt like everything was falling apart. All of it can be overwhelming so you need something to ground yourself. Ask yourself the real reason you are in law school and remind yourself of those reasons when the going gets tough. You are a law student but you're also human. Make sure to sleep, eat real food, exercise, and take care of yourself. Practice delayed gratification and remember Maslow's hierarchy of needs- it'll be tough to get to the top and problem solve when you haven't taken care of the preliminary needs.
An object in motion, stays in motion, alternatively an object in rest stays in rest. The hardest part may be to start. Once you've started, you'll get a rhythm for managing law school. Make sure it's your rhythm- what works for you. Plan ahead, practice what you learn, remember what your goals are, and ground yourself.