Top 12 Common Malpractice Traps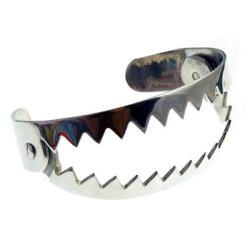 Our claims attorneys speak with lawyers about problems encountered with clients. Following are twelve of the most common stories.
I knew medical malpractice claims had a three year statute. I never saw this as a wrongful death with a two year statute.
Every day I handle auto accident cases. I thought I could file this out of state accident in North Carolina rather than filing in another state where the statute has expired.
When I paid off the loan after closing, I told bank personnel to cancel the lien. I never put it in writing and I never thought the sellers would draw down that line of credit.
When preparing estate plans for my husband and wife client, they never mentioned their prenuptial agreement and I never asked about one.
I can't afford to decline clients, even matters where I have no experience. I now face a motion to dismiss and don't know what to do.
I took the case to obtain a settlement for my client. As I never intended to file suit, I didn't examine the proper statute or determine the proper jurisdiction.
When my client didn't return calls or respond to letters, I concluded he wasn't interested in pursuing and closed my file. I discovered he moved after the statute expired.
I didn't realize expenses for expert witnesses, records and depositions were paid in advance. Deep into litigation, the client had no funds for advances and neither did I. I also realized that proximate cause and damages were difficult to prove.
I felt this client was being secretive. The client has increasing demands for self-defeating actions. The red flags were there but I ignored them.
 I successfully represented my client, but he refused to pay his balance. When I sued for fees and he counterclaimed for malpractice, the defense expenses impacted my deductible.
 My cousin referred a client, a church friend.  The client no longer makes payments.  I didn't utilize my retainer, allowing withdrawal if fees weren't timely paid. My client threatened a grievance if I attempt to withdraw.
 My paralegal used my signature stamp for closings and balanced my trust account. My bank called indicating an over-draft in the hundreds of thousands of dollars. Bruno DeMoli with the State Bar called regarding the situation.
John Hester has 25 years of experience handling North Carolina claims. When not repairing legal problems, John enjoys collecting Indian art.