Social Media -Too Much Information!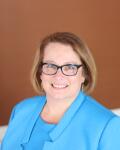 When I was about 10 years old, I remember getting into trouble because of something I wrote in a note to one friend saying things about another friend.  My mom told me, "Never put anything in writing that you don't want the whole world to know."  Little did mom know how prescient she was in foretelling today's age of social media.
What is Social Media?
You are reading this blog which by definition is a form of social media.  Black's Law Dictionary defines social media as:  "Any cell phone or internet based tools and applications that are used to share and distribute information. Sites such as Facebook, Twitter, YouTube, blogs."  http://thelawdictionary.org/social-media/  The choice of social media venues changes almost daily, but some of the most common ones – and therefore ones that you should specifically inquire of your clients – include Facebook, Google+, Twitter, Tumblr, LinkedIn, Flickr, Pinterest, Instagram, Snapchat, MeetMe, WeChat, WhatsApp, Yelp, and YouTube.
Social media is how we communicate today.  Have a quick thought?  Tweet it.  Want to catch up with friends?  Scroll through FaceBook.  Had an amazing meal?  Instagram a picture.  It's what we do.  But as attorneys, we know that our clients can share too much information. 
Client Counseling
I primarily represent clients who have personal injury claims.  At our initial meeting, I explain the realities of modern communication to my client:  Due to advances in social media, defense attorneys, insurance companies, and other agencies have begun to investigate and audit social media uses. Therefore, it is extremely important to not post details, photographs, or comments about your incident or any activity that could interfere with your claim on any social media venues, blogs, or consumer commenting websites. Such venues can include, but are not limited to: Twitter, Facebook, Instagram, YouTube, Snapchat, Yelp, etc. This type of information can and will be used against you at a later date.
Also at our initial meeting, when I sign up a client, in addition to having the client sign a representation agreement, I have my client sign a Social Media Warning (see attached).  Whether my client is 18 years old or 68 years old, I still explain and have the Social Media Warning signed.  I further explain that my client should caution family members and friends not to post about the client's injuries, treatment, etc.
This advice is well within the parameters of 2014 FEO 5.  That ethics opinion mandates that: "…a lawyer must advise a civil litigation client about the legal ramifications of the client's postings on social media as necessary to represent the client competently. The lawyer may advise the client to remove postings on social media if the removal is done in compliance with the rules and law on preservation and spoliation of evidence."
Soon after this ethics opinion was adopted by the North Carolina State Bar, Mark Scruggs discussed the opinion in his blog, "What Should I Tell My Client About Social Media?" http://www.lawyersmutualnc.com/blog/what-should-i-tell-my-client-about-social-media
In Opinion #1 to 2014 FEO 5, the Bar advises that "If the client's postings could be relevant and material to the client's legal matter, competent representation includes advising the client of the legal ramifications of existing postings, future postings, and third party comments."  This is interesting in that in addition to advising our clients about their own postings, we must advise our clients of the possible legal ramifications of third-party comments.
In an age where public reaction occurs not only in response to the postings by a user him or herself but the "likes," "shares," "comments," and "tags" by those reading such a post, it is timely and valuable advice to remind a client about the sort of comments his/her post might generate. In a small but growing number of cases, individuals have experienced legal fallout not from their own social media post, but from the comments and reactions by other parties.
Finally, a frequently overlooked opinion in 2014 FEO 5 is Opinion #3.  In response to the inquiry, "May the lawyer instruct the client to change the security and privacy settings on social media pages to the highest level of restricted access?", the Bar advises "Yes, if doing so is not a violation of law or court order."  I take that to mean that as attorneys and counselors, we must advise our clients to set their social media pages to the highest level of restricted access – unless, of course, there is a court order or law prohibiting this action.
What Not to Tell Your Client
Many people do not use the same filters on-line that they use in other parts of their lives.  One infamous case demonstrating this maxim is Lester v. Allied Concrete Co., 2011 Va. Cir. LEXIS 245 (Va. Cir. Ct. 2011 Sept. 6, 2011).  In Lester, the wrongful death plaintiff lost his young wife in a tragic accident, yet his Facebook page included a photo of him "clutching a beer can, wearing a T-shirt emblazoned with 'I ♥ hot moms' and in the company of other young adults."  Id., 2011 Va. Cir. LEXIS 245 at *12. 
In Lester, the plaintiff's counsel also failed to use good sense in advising his client.  The trial court found that plaintiff's lawyer "instructed [his paralegal] to tell Lester to 'clean up' his Facebook because 'we don't want blowups of this stuff at trial.'" Lester, 2011 Va. Cir. LEXIS 245 at *13.  To compound matters, the plaintiff had already been served with discovery requests that plainly sought such information.  The attorney's obviously improper response was to instruct the plaintiff to deactivate his account and to respond to the document requests "by stating that Lester had no Facebook page as of the date the response was signed."  Id. at *14.  This approach resulted in a sanction of $542,000 against the lawyer and $180,000 against the plaintiff. Lester v. Allied Concrete Co., 2011 Va. Cir. LEXIS 132, *4 (Va. Cir. Ct. Oct. 21, 2011).
In addition to advising our client to restrict access, can we advise them to purge their pages or social media sites of potentially harmful postings, pictures, comments?  The answer is a resounding "NO!"  However, 2014 FEO 5, Opinion #2 does permit limited removal of existing postings.  Any attorney contemplating taking this action should first ensure they either have a full download of the client's social media postings prior to changes, or printouts of the same.
Competence and Diligence
As the duties of "attorney and counselor at law" expand in the digital age to include counseling clients on what is posted in the first place on a site like Facebook, whether to post anything at all, what privacy settings or restrictions to adopt, and – perhaps most importantly – what content can be taken down and what must be preserved, it has become vital for lawyers to know where the ethical lines are drawn.
The duties of competence and diligence are ones that have undoubtedly been impacted by the growth of technology and the availability of social media on the internet.  There are some lawyers employing social media to provide their clients with effective representation, and there are other lawyers who are not investigating social networking sites, thereby facing a growing risk of missing crucial evidence, locating key witnesses, and exposing potential biases and improprieties.
In summary:
Counsel your clients on what not to post;
Counsel your clients to set their social media venues on their highest privacy settings;
Consider having your client sign a social media agreement acknowledging your counsel;
Educate yourself on social media and how to use it in pursuing your client's case; and
When you face a motion to compel your client's social media postings, pictures, and other information, consider fighting that motion.  While there is no current case law directly on point in North Carolina, there is quite a bit out there from other states.