Tips for Newly Minted, Courtroom Bound Lawyers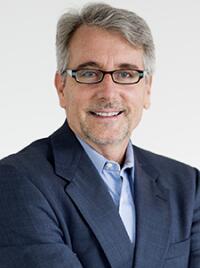 As the Bar Exam looms, we begin anticipating an influx of newly minted lawyers, many of them courtroom bound. As a former practicing litigation attorney, I would like to offer my top tips for newly minted lawyers, especially those who aspire to courthouse and courtroom practice.
Tip #1 – Find a mentor. If you want to handle personal injury cases, find a good personal injury lawyer in your community who is willing to show you the ropes. If you want to practice bankruptcy law, find a good bankruptcy lawyer to mentor you. You can learn by your mistakes, and you will. But it's not the best way, especially if it's at the expense of your client. If you need help finding a mentor and you're in Wake County, check out Campbell Law Connections Mentor Program. A joint effort of the Wake County Bar Association and Campbell Law School, the program pairs a select number of newly minted lawyers with an experienced practitioner in a formal mentoring program.
Tip #2 – Get to know the courthouse personnel. The clerk of court, assistant clerks, bailiffs and other courthouse personnel are an invaluable resource for you as you learn to navigate the specialized world of courthouse/courtroom practice. No one knows more about the inner workings of the courthouse and the predilections of your judges than the clerks and bailiffs. Don't be afraid to ask. Don't be so impressed with your new status as a lawyer that you refuse to access the years of experience that courthouse personnel have to offer you. 
Tip #3 – get to court early. You will be stressed enough during the first year or so. Don't add to the stress by being late for court. Get to court early enough to get comfortable with your surroundings before you have to perform. The court, your client, opposing counsel and courtroom staff will be impressed by your professionalism before you ever open your mouth.
Tip #4 – Prepare a memorandum of law or short brief. A wise lawyer once told me: "if it's important enough to take before the court, it's important enough to prepare a memorandum of law." There may be exceptions, but I submit this should be your rule. It's a mark of professionalism and will not go unnoticed. If nothing else, it will provide you with a roadmap for your argument.
Tip #5 – Guard your integrity with your life. Advocacy is one thing; misdirection, obfuscation, misleading is quite another. From the very first moment of your career, develop a reputation of scrupulous honesty. The court and opposing counsel will never give you a second chance if you once are caught being untruthful.
Tip #6 – Dress conservatively. Save you sartorial expression for other occasions. Your goal is to be just another suit until you earn the gravitas to be different. I wear bow ties, but as a new lawyer I would not wear a bow tie to court for a year or two or three. Some lawyers can carry it off, but probably not you – at least for a while.
I am sure there are others, but these are my top tips for newly minted, courtroom bound lawyers. If you heed my advice, you will more easily survive the first years of your practice, and you will establish yourself as a professional in every sense of the word.
 Do you have tips you would like to share? We would love to hear from you. If you're interested in being a guest blogger, contact Camille Stell, camille@lawyeresmutualnc.com or Monisha Yowell. monisha@lawyersmutualnc.com.