Tips for a Better Engagement Letter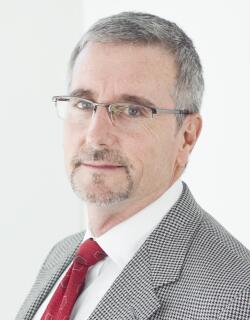 You can improve your practice by revamping your engagement letter. Take advantage of the risk management opportunity presented by your next engagement letter. Here are four tips for a better engagement letter.
Use one – every time

. If a legal matter is worth doing, it is worth memorializing in writing. This is not to say that a full-blown engagement letter is necessary for every matter, but surely, an email describing the terms of the engagement is not too much to ask, is it? You may avoid a misunderstanding and protect yourself from a malpractice claim or a grievance.
Tailor your engagement letter to the case and the client

. Think broadly and creatively. Use your form engagement letter as a starting point only. Can you tell this is a "high maintenance" client? If so, deal with after-hours/weekend phone calls in your engagement letter. Did the client start the relationship questioning your fee? Tighten the language in your engagement letter about fees and expenses: how the fee is determined, who is responsible for paying costs, when you will send bills, when payment will be due, whether you will charge interest on a past-due bill, what the client needs to do if he questions a bill, etc. If you recognize there will be a problem or two that the client will have to overcome in order to prevail, why not mention it in the engagement letter? For example, in a personal injury case, if contributory negligence is a problem, mention it in you engagement letter. If contributory negligence defense bursts your client's bubble, at least you can blunt the client's belief that you must have done something wrong for her to lose her case by pointing out that you and she discussed the contributory negligence problem at the beginning of the case and even included it in the engagement letter.
Define the scope of your representation

. It is of course standard to include in your engagement letter what the client is hiring you to do.  Oftentimes, however, it is as important, if not more important, to put in your engagement letter what you are NOT being retained to do. If your client has hired you to accomplish a discreet task that is a part of a larger legal matter, be sure to state in your engagement letter the task you are responsible for and those that you are not responsible for. Similarly, you may want to put in your engagement letter not only whom you will be representing, but also whom you will NOT be representing. For example, if the president of ABC Manufacturing hires you to represent the company in a matter, you should consider putting language in your engagement letter to the effect that you represent only the company, and not the president or any of the company's officers, directors or employees.  Defining the scope of your representation in this way may help avoid a later conflict of interest that could conflict you out of the case altogether.
Close the Deal

. Include language in your engagement letter demonstrating that the client had an opportunity to read the engagement letter and ask any questions she may have before she signs. Then have your client sign the engagement letter.
Incorporate these suggestions when you write your next engagement letter. It will serve you well come what may.