State Bar Issues COVID-19 Ethics Treatise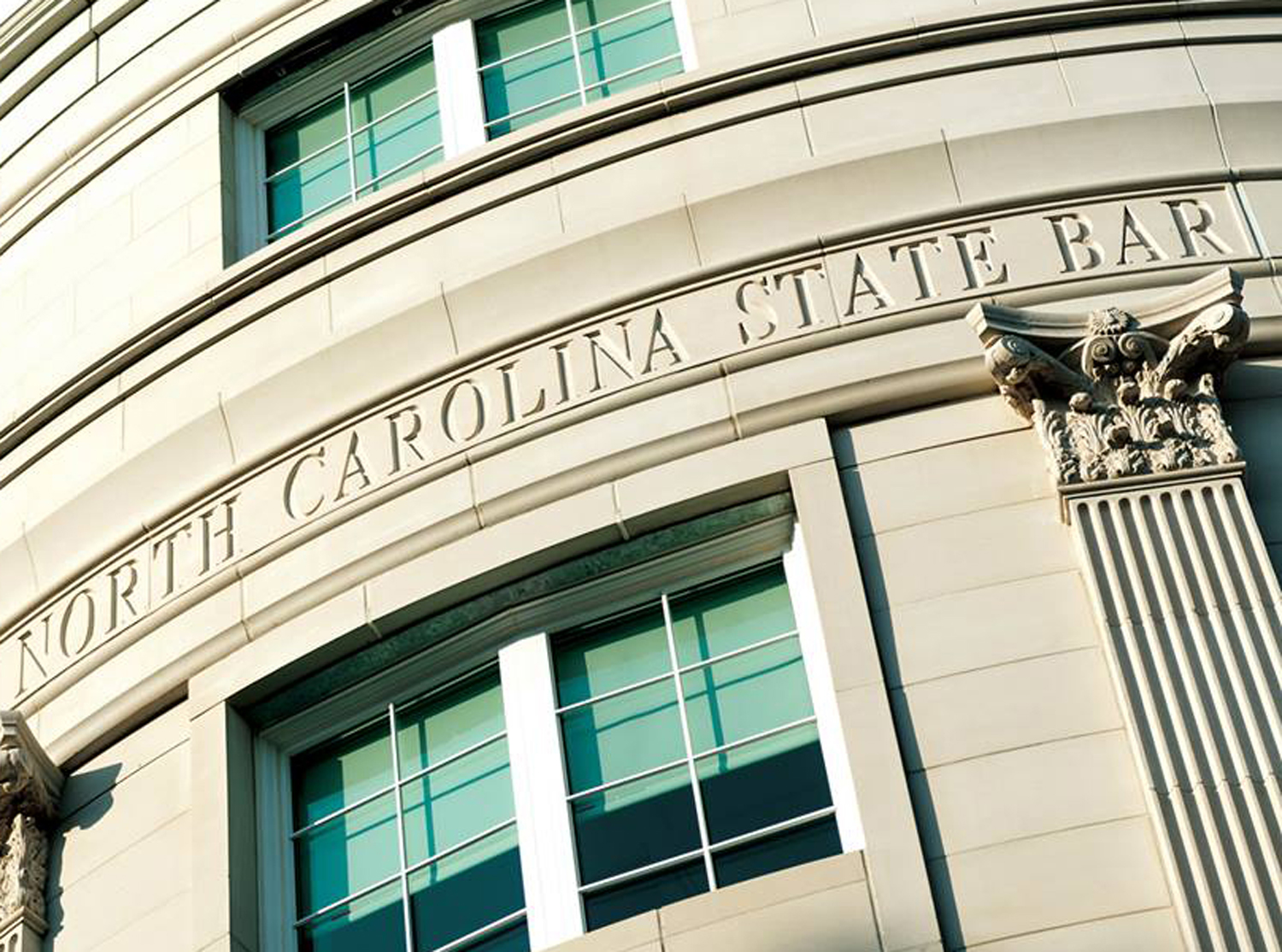 State Bar Issues COVID-19 Ethics Treatise
The State Bar has released a treatise on meeting ethical challenges posed by COVID-19.
Topics include diligence, communication, confidentiality and professionalism. It was written by NC State Bar attorneys Suzanne Lever and Brian Oten.
Here is a portion:
"As health concerns mandate social distancing and other precautions due to the COVID-19 (coronavirus) outbreak, many lawyers and their staff will find themselves working from home. The necessity to work remotely brings new challenges for lawyers as they continue to be governed by the Rules of Professional Conduct. However, despite the changes in the world around us, the Rules of Professional Conduct have not changed. Lawyers must continue to pursue their clients' matters "despite opposition, obstruction, or personal inconvenience to the lawyer," Rule 1.3, cmt. 1, and must otherwise strive to maintain as normal of a lawyer-client relationship as possible. This article examines professional responsibilities that demand special consideration during this unprecedented time. Lawyers may contact the State Bar's Ethics Staff for further guidance, if needed, by emailing ethicsadvice@ncbar.gov."
Read the full treatise on the NC State Bar website here.
Social distancing doesn't mean you're in this alone. Lawyers Mutual is here to help. Our departments are open and our trained, experienced team is ready to serve you in these trying times. We stand with North Carolina lawyers. It's what we've been doing since 1977.
Some Key Excerpts
Essential services. "Although legal services were deemed an essential business by Governor Cooper's Executive Order 121 (March 27, 2020) and law firms are permitted to remain open, lawyers may choose to reduce in-person legal activities without violating the Rules of Professional Conduct. Under the present circumstances, lawyers should weigh public health considerations when exercising their professional judgment to determine the scope of services the lawyer is comfortable offering to clients and requiring of staff."
Court system. "The Judicial Branch is continually monitoring the COVID-19 situation throughout the state, and has taken substantial steps on both a local and statewide level to protect the public welfare and accommodate lawyers and their respective parties by reducing staff in the courthouse, continuing cases, and extending deadlines. The constant changes to court schedules require lawyers to be vigilant about maintaining and updating client files and calendars. Lawyers should make it a habit to review the updated information from the Judicial Branch on its website, nccourts.gov."
"Lawyers must continue to be diligent during this pandemic. Regardless of the various extensions and continuances ordered across the state, a lawyer should continue to pursue a client's case to the extent reasonably possible under these unique circumstances. Lawyers can continue to prepare documents, respond to discovery, or even settle matters while working remotely. Of course, just as one lawyer can continue pursuing a particular case, so too can opposing counsel; lawyers should put a plan into place for someone at the law office to occasionally check the office's delivered mail. Again, the Rules require "reasonable diligence and promptness in representing a client"—it's reasonable to expect that the ongoing public health crisis may delay, stall, or otherwise impact the representation of a client depending on the case and the relevant circumstances, but it's also reasonable to expect a lawyer to continue pursuing a client's case when possible."
Communication. "The duty to communicate with a client is more important now than ever. Rule 1.4 recognizes that effective lawyer-client communication is a two-way street: the rule requires lawyers to keep their clients "reasonably informed" about the status of their matter, and the rule anticipates client inquiries by requiring lawyers to "promptly comply with reasonable requests for information" from their clients. Clients should have the ability to communicate with their lawyer during this unique time in history, so basic updates to the law office's contact information are important. Lawyers should update their outward-facing communications—including their firm's website and voicemail—with information detailing how a client can reach someone at the law office and/or how often mail or voicemails are checked. The duty to communicate during the COVID-19 crisis also encompasses the lawyer's responsibility to explain to clients how current events may affect their case and detailing ways in which the lawyer is responding to these events. Clients need to be advised of any changes to office hours, court closings, and scheduled court appearances. Even if there is nothing pressing in a client's case, lawyers should consider sending a brief message to reassure clients that, despite this crisis, their matters are important and are not being neglected."
Professional courtesy. "Now is the time to be kind and considerate with each other. Now is the time to demonstrate your professionalism."