Sailing the Waves of Transition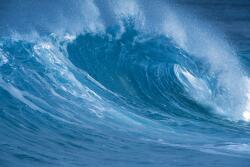 Life is packed full of transition.  We begin new jobs and retire from careers.  Children are born and they fly the nest.  Houses are bought and sold.  Relationships begin and end.  And yet when transition comes, we often resist, fighting what's happening, even when it brings positive change. 
When transition knocked on my door, I wasn't ready.  Divorcing after 17 years of marriage meant that I was simultaneously out of my marriage, home and career.  I resisted.  But three tools kept me company on my journey of professional and personal transition and helped keep me focused on what I was moving toward, rather than just what I was leaving behind.  When my executive coaching clients are navigating career or job change, or finding their way through personal transitions, I encourage them to consider the following three practices, whether they're leading companies, or just leading their lives.  Research in positive psychology shows these tools to be underpinnings of our well-being and happiness, good things to have as we are sailing the seas of transition.
Cultivate a Centering Practice.  No meditation necessary.  Just do something that grounds you in peace and calm.  One of my executive coaching clients found that coming home at the end of his day and taking his dog for a long, slow walk, melted away stress and brought him peace.  Once we practice finding our way back to calm from a state of stress, we know the way and it gets easier.  From there, we can see our options with more clarity and respond, rather than just react.
Cultivate Your Thinking.  Actively notice and name the good stuff.  In his book

Buddha's Brain

, neuropsychologist Rick Hanson writes, "your brain preferentially scans for, registers, stores, recalls, and reacts to unpleasant experiences…"  To balance that, we actively can look for the positive and, as Hanson says, "savor the experience."  When we notice and name the good stuff, it refuels and sustains us and keeps us oriented toward the positive in the face of challenge.
Cultivate a Gratitude Practice.  Few things create positive emotion like gratitude, particularly when times are stressful.  You can make a list for yourself and write it in a notebook or just keep it in your head.  You can write a note to someone for whom you are grateful.  You can remember something in the past or anticipate something in the future.  You can pause in the moment and be thankful.  The trick is turning your brain in the direction of gratitude.
Transition knocked hard when it came to me, but I'm glad that I finally opened the door and moved toward what I wanted rather than resisting what I didn't.
Sarah Levitt is an executive coach and speaker who uses the best tools and techniques available to help create positive change in individuals and organizations.  She works one-on-one with executives and in groups with senior management teams.  She has worked with the NCBA, UNC's Kenan-Flagler Business School, and private law firms. Sarah can be reached at sarah@sarah-levitt.com or www.sarah-levitt.com.
(This article was originally printed in the Lawyers Mutual April 2013 newsletter.)