Remembering the "People Factor" When All Your Clients Hate You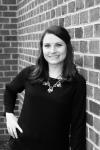 If your typical Monday goes like mine, you encounter at least one client who absolutely hates you.  Any number of things could make them hate you.  It could be last month's bill that was a few dollars over budget.  It could be the phone tag you've had to play because you actually represent more than one person.  It could be your smug look in a meeting or your audacity to assert that you know more about the law than your client.  I've come to appreciate that anything (and everything) can make a client hate you.  What a life we lead as attorneys….
I went to law school because I like to make things better for people. I recognize my power to fix all the wrongs in this world is extremely limited.  However, if my knowledge of the legal system can help a few people in my life, then I feel like I've accomplished something powerful.  I preach this concept to my attorneys all the time:  "remember the 'people factor' in what we do."  Law is by definition a service industry.  We take the problems of strangers and we try to remedy them in the best way possible. Sometimes the illusory "best way" is simple. Other times its not.  We're the guides through the chaos and we bear the grunt of all that pain and panic.  If that's not a service to the world, I'm not sure what is. 
As many attorneys have experienced, I've had clients (and potential clients) berate me, curse at me, accuse me of being a soulless thief.  I've been told I'm an idiot and have been witness to countless arguments of what the law *really* says.  And while this does wear on me and sometimes makes me question why I even bother, I remember the "people factor" and I continue to do my job.  People come to us because they have to.  They often feel like we're the final frontier; the last option.  Rarely are our clients happy in our office because they are usually there after a traumatic or unfortunate life event.  They come to us to tell their story and rely on us to be their voice in the legal system.  While I rarely get a thank you or a high five, I do get the self-gratification of knowing that I did my job by serving my clients in the best way possible. 
All that said, there's a good chance your clients hate you.  But that doesn't mean you should hate them back or dislike the job we as attorneys do everyday.  If you remember the "people factor," I promise you the hate will only go so far and you'll eventually find some humor in our chosen careers. If you can laugh everyday, you're doing it right.