Quote and Issue a Cyber Liability Policy in minutes!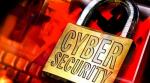 We know you are busy. You don't have extra time to take away from your work day to review additional insurance coverages for your firm, and especially to complete an application. 
We have great news.  Lawyers Mutual and Lawyers Insurance has done the work for you. We have reviewed multiple Cyber Liability programs in order to find the best protection available – so you don't have to. 
We are excited to announce that we have an online portal for one of our Cyber programs.  This program is only for law firms with 50 or less employees (including attorneys and staff).  Within minutes, you can quote and issue a Cyber policy and have your law firm protected from a data breach.  Simply click https://biz.identityfraud.com/partner/lawyersmutualnc2, answer a few questions, make payment and print your policies – all in about the time it took to read this article!
We have partnered with a few carriers to provide this protection - which one is best for you depends on several factors. If this program doesn't fit your needs, call Adam Pierce to discuss the right program for you at 800.662.8843 or adam@lawyersmutualnc.com.