Practice Pointer--Uninsured Motorist Insurance carriers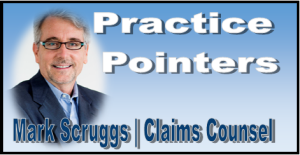 Uninsured Motorist Insurance carriers, unlike Underinsured Motorist Insurance carriers, must be formally served with process within the statute of limitations.
Where a plaintiff seeks to bind an uninsured motorist carrier to the result in a case, the carrier must be served by the traditional means of service, within the limitations period. (Emphasis added.) In the instant case, plaintiffs' service upon a claims adjuster was insufficient. As we held in Thomas, plaintiffs' alias and pluries summonses issued after defendant was served have no legal effect. Id. at 755, 525 S.E.2d at 843. Plaintiffs' service upon the Commissioner of Insurance outside of the limitations period mandated dismissal.
Davis v. Urquiza, 233 N.C. App. 462, 467, 757 S.E.2d 327, 332 (2014)