"New Law" Career Opportunities Inside Law Firms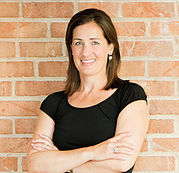 The International Legal Technology Association (ILTA) hosted its annual conference in National Harbor, Maryland last month. The cutting edge innovators keynote focused on encouraging the legal community to embrace all the changes headed our way. The good news for those who aspire to work in law firms is that many firms are creating new non-lawyer positions faster than they can throw out their law books.
Many firms adapting to new technology now require a shift in the makeup of personnel. From knowledge management to pricing support to cybersecurity, law firms need new talent. Scott Rechtschaffen, Chief Knowledge Officer at Littler Mendelsohn, P.C. warns firms against adding tasks to attorneys' workloads. He recommends, "If you want something done, make it someone's job."
What are these positions and what skills sets are needed to deliver services in "new law"? "New Law" focuses on innovations such as automating repetitive tasks, relying more on vendors, matching up skill sets and restructuring operations and pricing.

Many of these roles do not have formal training and many of them would benefit from being filled by a person holding a law degree. Understanding the process of law, legal terminology and all the skills learned in law school could greatly enhance your abilities to perform these roles well.
From a professional development standpoint, someone looking to create a career path in one of these roles should dive into self-education. Making yourself an expert in your area of choice will lead to you being a huge firm asset.  
Find a mentor, update your resume to showcase your skillset for that particular role, clearly define your objective on your resume and join associations and organizations geared towards the new role. 
Show that you exhibit a comfortable fluency with machine learning and know the AI marketplace well – what products exist and how they can benefit a law firm. Showcase your knowledge on social media so that you are seen as a thought leader and enthusiast for your new career path. You may be surprised by the opportunities that await.
1 Friedmann, Ron. Perspective: The Rise of Legal Knowledge Management (2016)
2 Mitratech. Catching the Wave (2016)