NC Free Legal Answers: Pro Bono At Your Fingertips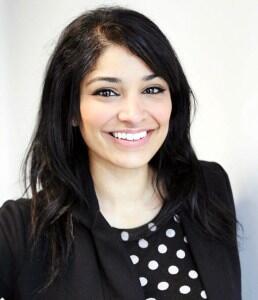 I was hopeless and out of answers when I typed "PLEASE HELP!  " in the subject line of my post and hit send. Out it went into the ether of a free online Excel forum.
Tears of surprise and elation welled up in my eyes when an Excel forum expert from Belgium responded the next day. His answer provided the solution to a small but vexing problem that I'd been wrestling with for months. But my happiness sprang not just from the fact that I could finally vanquish the Excel "error" message that had been haunting me. The fact that a knowledgeable stranger in the vast, unfeeling Internet had answered my cry for help moved me to tears.
That is the power of a response. As volunteers for NC Free Legal Answers, that's the kind of help we can offer clients in need of legal advice. And if enough of us pitch in, we can do it in just six minutes per day.
Free Legal Answers makes doing pro bono achievable because it lets volunteers engage when their schedules allow. Volunteers spend an average of 5-7 minutes responding to a question, according to reports from FLA coordinators  in other states. Volunteering with NC FLA is a six-minute goal that can fit into your schedule, every day, every week, every month, based on your own pro bono vision.
How It Works
North Carolina joins a growing number of states in adopting the ABA Free Legal Answers program. The North Carolina Bar Foundation and the Mecklenburg County Bar collaborated on the N.C. launch, with support from NCBA/NCBF President Caryn McNeill and members of the NC Free Legal Answers Task Force, led by co-chairs Katherine Wilkerson and Will Quick.
NC FLA volunteer attorneys respond to questions asked during private, one-on-one sessions with clients in a virtual clinic. The interactive messaging serves as a limited-scope representation between the attorney and the client. Financially qualified members of the public can privately post three civil legal questions per year. Libraries and community centers serve as points of outreach, helping spread the word about Free Legal Answers.
NC licensed attorneys in good standing can register to access the virtual legal clinic through the NC Free Legal Answers website. Volunteers can view the queue of client questions whenever and wherever they choose.
Pro Bono With a Filter
NC FLA volunteers customize their pro bono experience. As with many social media applications today, volunteers filter their feeds to see the topics they prefer. This means volunteers can focus on client questions that match their practice area of interest, eliminating the need to learn an unfamiliar area of law. With 17 practice area categories available, it's easy to distill the questions in the queue. Volunteers can preview a question, see the full question, decide to answer the question or send it back to the queue.
Lawyers can choose to answer the question later and or take up to three days to form a response before the question automatically bounces back to the queue. The national Free Legal Answers program encourages all volunteers to engage the user in dialogue to determine the legal issue, inform the user about state or federal laws, attach legal forms or helpful documents, and suggest options and resources for assistance regarding how to proceed.
Pro Bono Hours Tracking
NC FLA can even serve as an accountability portal for pro bono goals. Not only does this program track the number of questions answered by each attorney but the hour-logging capability encourages volunteers to track their hours spent responding to questions. This helps volunteers tracking pro bono hours for personal use, for reporting to the NC Pro Bono Resource Center or to their firm.
Achieving personal pro bono goals is easier with NC Free Legal Answers because the controls are at your fingertips—the topic, time, place, commitment level, purpose, mission, vision, values of your experience are all within your hands.
*This post originally appeared on the North Carolina Bar Association L3 blog and has been reprinted with permission*