My 2017 Reading Challenge Part 2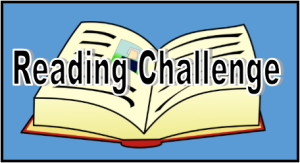 "Never trust anyone who has not brought a book with them." 
Lemony Snicket
In 2017, I set a reading goal, to read 30 books in a year. By December 31, I had achieved my goal plus some – 38 books completed. You may remember I set my first reading challenge in 2017, to read 52 books in a year. I accomplished that goal, but decided to scale back in 2017 to allow myself a few more options with my reading that I didn't feel I had while trying to read a book a week.
Here are a few insights from my favorite books.
Recommendations
My favorite types of books to read include memoirs, political, self-help, spiritual and business books. Of course, I enjoy fiction, so let's start there.
My favorite book of fiction this year, "The Barrowfields", was from a new author, Charlotte lawyer Phillip Lewis. Phillip tells an exquisite story about complicated characters that stayed with me after I finished the book. Charlotte lawyer Sonya Pfeiffer wrote a beautiful review of Phillip's book for our newsletter, you can find it here. "The Barrowfields" is a deeply personal story for Phillip. He writes with depth of emotion and a classical literature style that belies his inexperience with this form of writing. I can't wait to see what's next from Phillip, though I'll tell you I made a pitch for him to write more about his protagonist Henry Aster's sister, Threnody. I'm keeping my fingers crossed!
This year, I read several books of fiction by one of my favorite authors, Jodi Picoult. I read her newest book "Small Great Things", as well as older paperbacks that I found in used book stores. If you read Picoult, you know she typically creates stories about compelling characters dealing with contemporary social issues. "Small Great Things" is a timely story told about racism. In Picoult's author's note at the end of the novel, she says she has long wanted to write about American racism. I admire her courage in tackling this topic and I appreciated her effort. Early in the year, it was announced that the book would be made into a movie with Viola Davis playing the role of labor and delivery nurse, Ruth Jefferson, and Julia Roberts playing the role of public defender Kennedy McQuarrie, the lawyer representing Ruth in the legal case brought by white supremacists parents of a child treated by Ruth.
I read memoirs by Mindy Kaling, Andre Agassi, Gloria Steinem and Dr. Eben Alexander.
While I enjoyed each of these authors, Andre Agassi's memoir, "Open", captivated me from opening page. I had posters of Bjorn Borg on my college wall and loved following tennis. To find out that Agassi hated every moment of tennis and to read stories of training with his dad and at the "elite" tennis academy he attended was heartbreaking. Redemption arrived with his marriage to Steffi Graf and it finally seems in the end, he was able to savor some moments of joy on the court, partially because he knew they were his last.
I first saw the film "Lion", then read the book the film was based on, "A Long Way Home" by Saroo Brierley. Brierley's story of falling asleep on a train at age five and getting lost in India a thousand miles from home, living on the street and in an orphanage before being adopted by an Australian couple and traveling across the globe, then finding the hut he grew up in with his mother using images from Google Earth, seems too implausible to be true. However, 25 years later, he triumphantly reunites with his mother and family. "A Long Way Home" is both heartbreaking and an inspirational story of hope.
"Proof of Heaven" is a story with a North Carolina connection. Dr. Eben Alexander, is a neurosurgeon from North Carolina. Like many scientists, Dr. Alexander had a difficult time reconciling his knowledge of science with his belief in God. After a personal disappointment, he further shut the door to believing in a personal God. Then, Dr. Alexander experienced a rare illness resulting in a near death experience. While his body hovered in a coma and e-coli attacked his brain for 7 days, Dr. Alexander explored the world beyond and came back to complete health and a new belief about life on earth and hereafter.
"E-Lawyer: A Guide to Legal Practice Leadership in the Internet Age" by Adam Newhouse is a must-read for lawyers who want to understand more about the changing nature of the legal profession considering the technology age. "Helping clients communicate with other law firms in the days leading to the Great Recession, I became acutely aware of lawyers' pervasive lack of responsiveness to clients. Delays in returning phone calls or responding to emails seemed to go with the territory of legal practice. The speed of offering legal solutions was almost never a priority. Our proverbial tardiness is symptomatic of wider inefficiencies in our relationships with clients and management of law firms." Newhouse goes on to offer solutions to assist lawyers in acquiring a "Digital Mentality" that will help them thrive.
Check back tomorrow as I share my book list and reflections from my year in books.If you missed yesterday's post, you can find it here.
Camille Stell is the Vice President of Client Services for Lawyers Mutual. Continue this conversation by contacting Camille at camille@lawyersmutualnc.com or 800.662.8843.