Micro Mindfulness Can Boost Your Law Life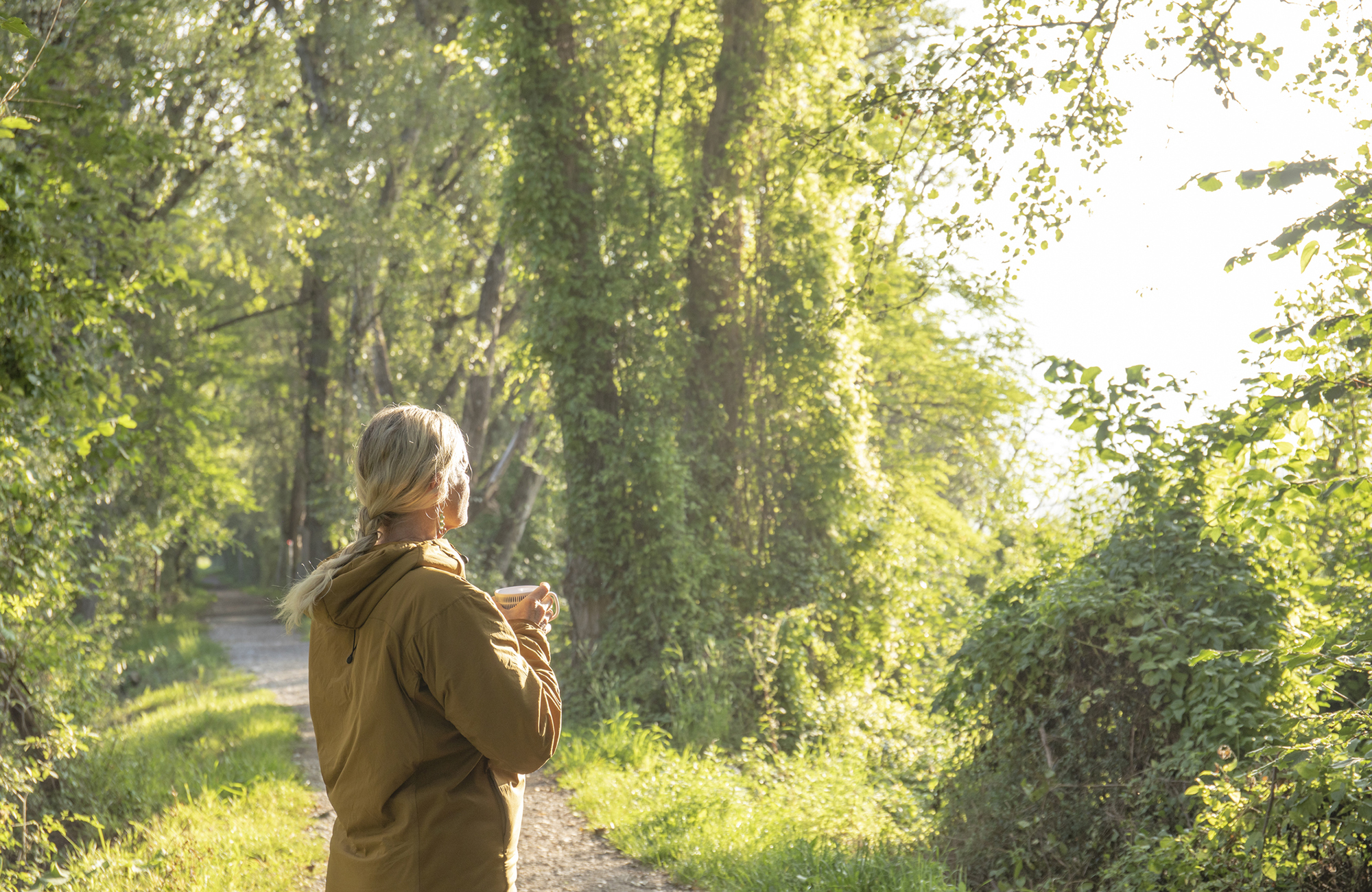 Just 10 minutes a day is all that's required to improve the quality of your Law Life.
Baby steps go a long way when it comes to professional well-being.
"We don't need anything else to add to our to-do list," writes attorney Colleen Byers on the NCBA Blog. "We don't need to overhaul our entire practice. Instead, we can do one little thing that could make a big, positive impact through a practice called micro mindfulness."
Byers is a lawyer, mediator and national authority on attorney wellness. She defines micro mindfulness as sprinkling small doses of attention to the present moment throughout the day.
"It's as simple as adding just a pinch of salt to enhance your meal," according to Byers. "As my late grandmother used to say, 'A little bit will do ya.' We do not have to make any broad sweeping or revolutionary changes. Instead, micro mindfulness invites us to look for brief opportunities for a few deep breaths to regain focus and better serve our clients."
In her NCBA blog post, Byers outlines four steps to mindfulness:
Step 1 – Notice
Step 2 – Get Curious
Step 3 – Choose Differently
Step 4 – Feel the Impact
Read Micro Mindfulness for Modern Lawyers in the NCBA Blog.
Everyone makes mistakes. When it happens to you, Lawyers Mutual has your back. For nearly half a century, Lawyers Mutual has been the smart choice for professional liability coverage for North Carolina attorneys. We cover the state from Murphy to Manteo. We insure large firms, solo practitioners and everyone in between. We help new lawyers enter the profession with confidence, and we help keep seasoned veterans safe and successful. The numbers speak for themselves. Lawyers Mutual has been in business since 1977, making us the only insurance carrier to provide continuous protection over that period. Today we insure more than 8000 lawyers in North Carolina. Most of them will stick with us until they retire. Why? Because they know we are here for them today and will be here tomorrow, bringing protection and peace of mind in turbulent times. Visit our website, give us a call, or ask a colleague why Lawyers Mutual is the smart choice for liability coverage.
National Task Force on Lawyer Well-Being
The eye-opening 2017 report from the National Task Force on Lawyer Well-Being, produced by the American Bar Association, Hazelden and other groups, found a profession "at a tipping point," with alarming levels of stress, anxiety, depression, burnout, alcoholism, substance abuse and suicide among lawyers and law students.
From the ABA Report: "To be a good lawyer, one has to be a healthy lawyer. To maintain public confidence in the profession, to meet the need for innovation in how we deliver legal services, to increase access to justice, and to reduce the level of toxicity that has allowed mental health and substance use disorders to fester among our colleagues, we have to act now. Change will require a wide-eyed and candid assessment of our members' state of being, accompanied by courageous commitment to re-envisioning what it means to live the life of a lawyer."
Download the 2017 Report of the National Task Force on Lawyer Well-Being here.
ABA Well-Bring Toolkit

The ABA Well-Being Toolkit contains best practices, online resources and an 8-Step Action Plan for implementing a wellness program in your practice.
"This Toolkit is designed to help lawyers and legal employers improve well-being holistically and systemically," says attorney and psychologist Anne Brafford, one of the Toolkit's creators, in n this ABA article. "This goal will require new choices, considerable effort, and changes that likely will upset the status quo."
Included in the ABA Well-Being Toolkit: suggested activities, events and educational opportunities; how to assess and track progress on well-being goals; online resources and technology for well-being initiatives; reading recommendations; a list of organizations that focus on lawyer well-being; a list of speakers and consultants on well-being; an activity workbook; a Policy and Practice Audit.
DOWNLOAD THE ABA WELL-BEING TOOLKIT HERE.
Why choose Lawyers Mutual for your financial protection? One reason is experience. Lawyers Mutual has been in business since 1977 and insures more than 8000 lawyers in North Carolina. We've been providing continuous protection from professional liability to NC lawyers longer than any other insurance company. Another reason is stability. The company's financial strength is absolute. Since 1999, Lawyers Mutual has paid dividends fourteen times, with more than $8 million dollars returned to policyholders since 2011. Want even more reasons? Visit our website, give us a call, or ask a colleague why Lawyers Mutual is the smart choice for liability coverage.