Message to our Valued Policyholders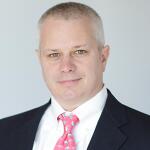 Unfortunately, the practice of law today requires an understanding of cyber risks, exposure and mitigation practices.  Client data and funds held by law firms are attractive targets, and the risks are numerous and growing.  An attack can be devastating to a firm and its clients. 
At Lawyers Mutual, one tenet of our mission is to provide you with timely and relevant resources to help you protect your practice.  Consistent with this, we are pleased to provide you with a complimentary copy of a recent publication by the American Bar Association Standing Committee on Lawyers Professional Liability entitled: Protecting Against Cyber Threats: A Lawyers Guide to Choosing a Cyber-Liability Insurance Policy. 
This guide may not answer all of your questions, but we hope it helps you gain a better appreciation of the risks and exposure, establish cyber best practices and protect against the exposure associated with an attack.  And, of course, we are always available to speak with you about any unanswered questions you may have, or to assist in obtaining coverage.
Your copy of the guide should have arrived or be arriving any day. Contact Adam Pierce at 800.662.8843 or via email at adam@lawyersmutualnc.com for questions about purchasing cyber coverage.
Thank you for choosing Lawyers Mutual.