Make the most of your conference investment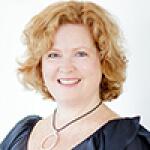 Attending conferences is a big investment of money and time. Here are a few tips to help you get the most out of your investment.
Prepare ahead. Advance flights and early bird registration is often your biggest cost saver. There may also be programs or special events that fill up in advance of the conference registration deadline.
Many conferences offer "pre-conference" programming. These are often events that are more focused on a particular audience (newbies, experts, specialized training). Advantages of attending these events are the smaller registration, high quality programming, good networking and contacts in your area of interest.  I recommend attending these programs when practical.
Networking is a key part of conference attendance. I always review the registration list in advance. That way when I run into people, their name is fresh in my mind. Determine connections you want to make prior to travel. Reach out to people in advance and schedule a time to meet. Take the opportunity to further relationships with your local connections who are attending the conference.
Don't forget to bring plenty of business cards for networking. Make notes on the back so you'll remember the conversations you had and how you might be able to work together in the future.
I've noticed that several conferences I have attended recently have included "dine-around" options in the evening. This is typically an event where you sign up along with other conference attendees for restaurants where the conference planners have made reservations. This allows you to try new restaurants without having to worry about getting reservations or dining alone. I have used the dine-around concept to meet new people and I avoid room service alone. This is my favorite option in conferences.
Do your homework on the agenda before you arrive. Don't wait until the morning of the conference to decide which of the concurrent sessions you will attend. Many conference planners are doing a great job in providing excellent content, but you can't possibly participate in every session. Make sure you are choosing topics that are furthering the skills you have now, while also choosing sessions that will challenge you.
Learn about the technology of your conference by visiting the exhibit hall. Determine products that you may be interested in seeing demonstrated. Collect contact names and business cards of potential vendors you'd like to do business with. Ask the product vendors for client references who are attending the conference so you can speak with them in person.
Perhaps most important is to be approachable and to approach others. Don't spend all your time with your nose in your smartphone. Use this as an opportunity to reconnect with old colleagues or to meet new ones.
I always stow the business cards I collect in my manuscript with good intentions of transferring the information into my electronic database or sending e-mails to my new contact. But back in the office, I get buried in the work that piled up during my absence. Here is my plan to integrate my new contacts:
Review my business cards and connect with people via LinkedIn if possible to save myself the time of entering their information into my contacts;
Follow new Twitter contacts picked up from the conference;
Send e-mails to connect with some members and speakers that I hadn't met before. In this age of technology, it is possible to build relationships online so stay in touch and work to build a natural relationship.
I also make sure that I leave my desk in good order before I leave. Nothing is worse than returning after a few days out of the office to a mess. I hate the disorder of papers and files stacked everywhere and with deadlines that are immediately looming. If I know I will have a deadline as soon as I get back, I go ahead and clear my desk and have the deadline as the first thing on my to-do list when I return.
Catching up on work, particularly the avalanche of e-mail during my absence, makes me dread going back to the office. One of my "go-to" time management tips comes from Julie Morgenstern's book, "Never Check E-mail in the Morning." Morgenstern points out that it is easy to get sidetracked with e-mail and never get around to the large projects that are high priority. My takeaway tip from that discussion is to keep my priority projects up front and to devote blocks of time each day to chipping away at the task. Following my next conference, this is my plan:
Quickly scan my e-mail inbox to make sure no fires need to be put out. I'm not opening any e-mails that don't qualify as an emergency;
Prepare my expense report while the receipts are handy;
Review my to-do list to determine work projects that are top priority and develop a plan of action.
My smartphone and iPad certainly help me manage e-mail while I'm out of the office, but I don't want to find myself working in my room when I should be attending sessions or networking with other attendees. I typically check work e-mail in the morning before breakfast just to make sure there is no emergency that developed overnight. Then right after dinner, I do another quick check. I spend some time reading and replying, enough to keep the inbox in control without sacrificing conference time.
Another thing I do following a conference is to send an e-mail to my boss to mention conference highlights. If I'm traveling out of state, this is a great task while traveling. If I'm in-state, I'll work on this a few minutes each night. The point of the memo is to let my boss know the value I'm gaining from the money we spent on the conference; I'm showing our return on investment. It's also a way for me to develop a to-do list from the conference, be reminded of excellent sessions where I want to share my notes with my colleagues or to provide information about new connections I made.
If you are traveling to conferences, look for my name on the registration list and be sure to connect. I'll look forward to catching up.
Camille Stell is the Vice President of Client Services for Lawyers Mutual. Continue this conversation by contacting Camille at camille@lawyersmutualnc.com or 800.662.8843.