Lawyers Mutual Underwriting Update: Year In Review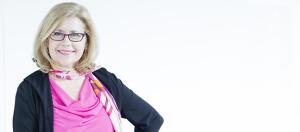 Think "Lawyers Mutual," and you think history. You think service. This year is our 40th year of dedicated service to the North Carolina bar! We are stronger than ever after forty 40 years because we excel at one thing: Insuring North Carolina law firms and providing exceptional service to our policyholders.
As is often said, there is nothing permanent except change. Change is certainly taking place in the legal profession today. Lawyers are looking at new models for the provision of legal services, new arrangements, and new relationships with non-traditional legal providers locally and nationally.
As an insurance company, we use historical data and trends to assess future losses, but Lawyers Mutual is also looking at these changes in the legal profession and facing new challenges in underwriting these new risks. We often engage in one on one, private conversations with our policyholders about potential ethics issues, coverage, and risk management associated with these new arrangements.
This year Lawyers Mutual is making a significant change in our IT processes by replacing our aged enterprise system which will eventually (fingers crossed) also allow policyholders to access their policy information through a secure portal.
Our theme this year is "A Lasting Legacy, A Bold Future." The future is uncertain, and we are facing many changes in the profession, but what will never change is our focus on our relationship with, and commitment to, our policyholders. When you have a question or a problem, think "Call Lawyers Mutual." Sometimes, when everything changes, everything remains the same.
View our 2016 Annual Report here.