Lawyers Mutual Claims Update: Year In Review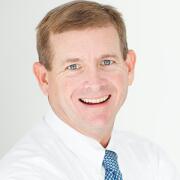 Forty years ago, one of our insureds called to report Lawyers Mutual's very first claim. Legend has it that the claim involved a wrap-around mortgage, and the claim eventually made it all the way to the Court of Appeals. I suspect that first claim was set up on either a manual or an electric typewriter and might have involved carbon paper. Everything was stored in a paper file back then, and a manual diary system was set up to follow-up on the file.
Today, we live in a different world. We now get calls and e-mails from our insureds who tell us that their computer systems were hacked and they were tricked into sending real estate closing funds to cyber criminals in Russia. These technology and cyber fraud claims are what keep us up at night today. We are facing highly sophisticated and well-organized criminal enterprises that have specifically targeted law firms for money and data.
While many of the claims we see today are the same as the ones we saw forty years ago, others could not even have been imagined back then. But our approach to handling these claims has never changed. Our first priority has always been to see whether there is a way to fix a problem when a mistake is reported. More than thirty years ago, John Hester implemented our claims repair program, and today John and the other claims attorneys are able to use those years of experience to benefit our insureds and their clients in virtually every practice area. When we are able to repair an error, everybody wins. In those rare instances where we are unable to repair a problem or find a mutually satisfactory solution, we have the best staff of outside defense attorneys who are ready to defend our insureds.
No other company has provided forty years of uninterrupted service to North Carolina attorneys. No other company has a staff of experienced North Carolina attorneys on standby to assist insureds and respond to claims. No other company has a claims repair program. And no other company offers the level of proactive risk management assistance that Lawyers Mutual is able to provide in a rapidly changing practice environment.
View our 2016 Annual Report here.