Is Law School "Practical"? How to Bridge the Gap between Law School Learning and Legal Practice.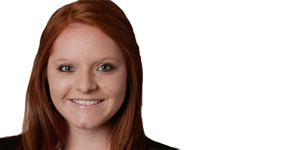 Throughout your law school journey you will hear about the importance of bridging the gap between law school learning and legal practice. But why wait until your transition to legal practice nears to bridge this gap? Be proactive about narrowing this gap now as a law student and make your transition to practice a smoother one.
Law school curriculum centers around the ideals of analytical thinking, often teaching such through the study of case law. This focus is on the foundation of legal practice, the ability to "think like a lawyer," but it is necessary to supplement this foundation with practical experiences and skill building. So how can you do this?
Take Skill Based Courses.
Supplement your core legal courses with practical skill based courses. Skill based courses will help you build and improve upon your lawyering skills as a law student. Many of the practical skill courses are interdisciplinary in that they are beneficial across areas of practice. Practical skill based courses may include negotiations, trial advocacy, interviewing and counseling, alternative dispute resolution, and advanced legal research, among many others.
Participate in an Externship Program.
Practical learning is better supported outside of the classroom, emerging oneself in practice. Externship programs allow students to supplement their semester curriculum with direct immersion into practice – for class credit. Rather than learning law from a casebook, an externship provides the opportunity to apply the law through fact-finding, research, drafting, client interaction, and more while in the work place. Participating in an externship also provides the opportunity to make connections and find mentors. Some schools even offer semesters in practice in which students can work full time in cities like Washington D.C. and New York.
Participate in a Clinic.
Clinics not only allow you to enhance your lawyering skills, but they also provide the opportunity to work directly with clients. Law students can gain both transactional and litigation skills through clinic experiences as clinic offerings are often broad. Clinics may provide the most direct client access, allowing students to develop advocacy and counseling skills.
Actively Network.
As law students we are constantly reminded of the importance of networking, but networking is not just attending career nights and social events.
Networking is not just attending career nights and social events.
Meeting someone at a networking event is just the first step. Follow up with your contacts, check in with them, meet with them over lunch or coffee. It is not about whether these relationships can lead to a job offer – it is about fostering relationships, relationships that could open doors for career opportunities in the future.
Find Mentors.
Mentors can provide you with helpful guidance at many different stages of your career, from your first internship or full time job to your future career transitions. We can all benefit from mentors throughout our careers for advice on the little things, such as assignments and strategies, to long-term career path advice. So where can you find your mentors? You can start by looking to your career office advisors, or developing relationships with your professors or internship supervisors. Professional organizations are a great place for finding mentors as well, and once you become comfortable, sending e-mails to alumni or people in your field of interest to meet for coffee or lunch can help establish mentorship opportunities and connections.
Attend CLEs.
CLEs are free for law students, and attending can serve a variety of purposes. Apart from enjoying lunch, attending CLEs gives you the opportunity to learn recent developments in the law, which could be a great talking point in an interview or may even strike an interest in an area of the law that you had not previously considered. CLEs also provide the opportunity to network, often with attorneys practicing in the related field.
Danielle Kimelstein is a 3L at the University of North Carolina School of Law pursuing a career in corporate law. She has interned for a law firm, city government, and two companies in the pharmaceutical industry here in the Triangle.