In the Lending Library: Sponsoring Women: What Men Need to Know by Ida Abbott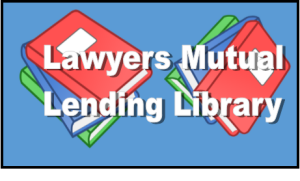 According to Ida Abbot, "Women hold only 37 % of middle management positions, 28 % of vice president and senior management roles, and 14 % of seats on executive committees." The Wake County Board of Commissioners (Raleigh, NC) initiated a gender pay gap study. The results released this summer show that the legal field has the largest pay gap among the professions studied with a 53% gap between the wages of women and men.
How can those of us in the business world help women advance in companies and push pass their competition? By identifying women who are likely to succeed and sponsoring them.
Ida Abbott, in Sponsoring Women: What Men Need to Know, offers guidance to men and women on how to effectively sponsor women which in turn helps to advance the company. The book defines the difference between mentorship and sponsorship, provides common roles and functions of mentors, and the actions sponsors need to take for protegees. The book focuses on:
· Benefits to sponsorship including increase in compensation
· Essential elements to sponsorship including open communication
· Effective ways to sponsor women including helping her find her niche
· Identifying and addressing common concerns of sponsorship
And much more!
The Lawyers Mutual Lending Library is a free service for policyholders and their staff, covering topics such as practice management, technology, rainmaking, finance, opening a law firm, and transitioning a law practice. Visit us at http://www.lawyersmutualnc.com/risk-management-resources/book-lending-library.