How the Pandemic Created a "Schecession"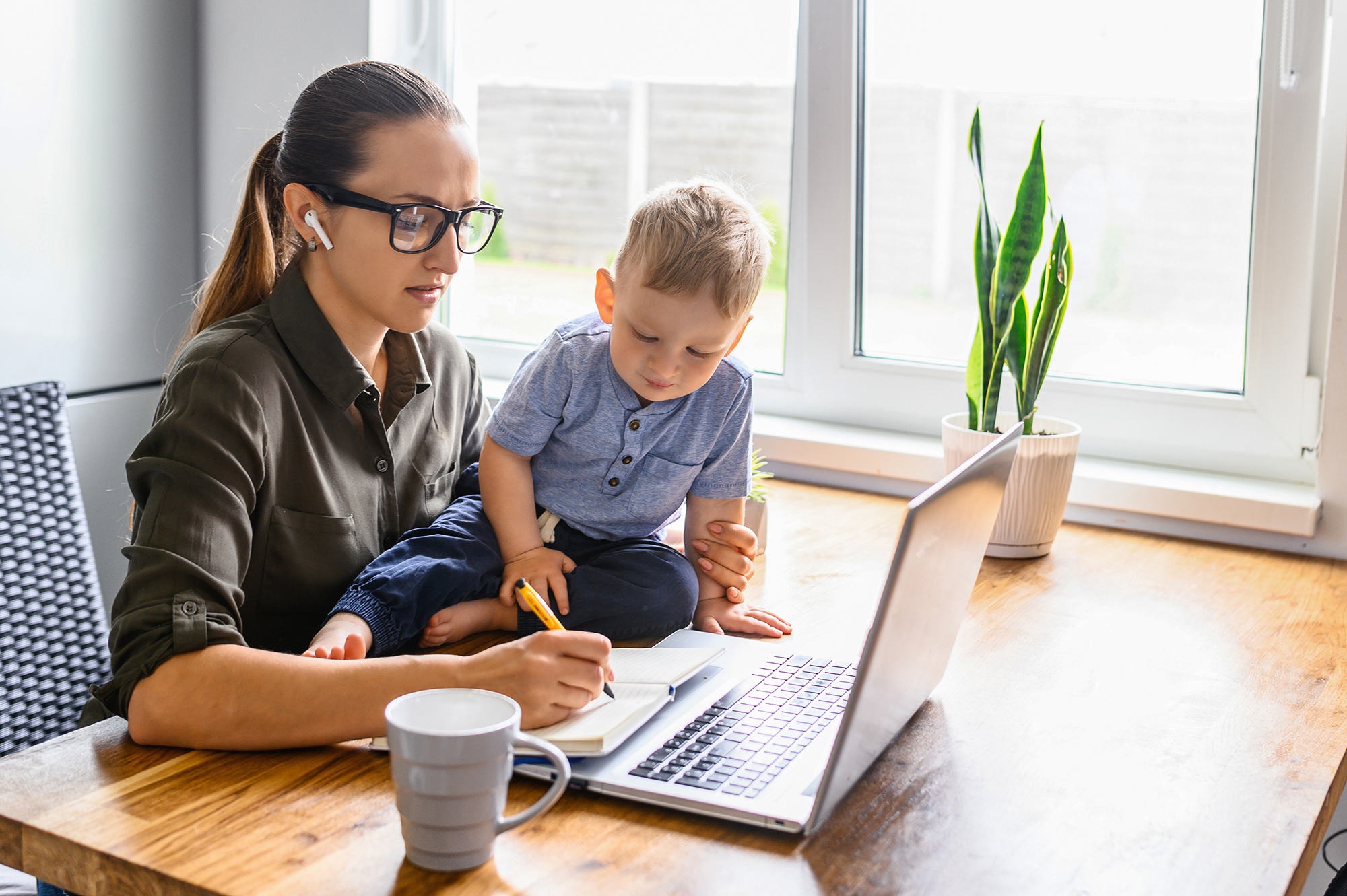 When it comes to pandemics, not all lawyers are impacted equally.
Women lawyers, especially those with small children or caregiving responsibilities at home, had it much worse.
"The pandemic precipitated the worst economic slump for women in U.S. history, with mothers of young children and women of color hit the hardest," according to the ABA Journal. "Right before COVID-19, the participation gap in the labor market between women and men ages 25-54 had shrunk to its narrowest point. Now those hard-won gains are disappearing, and the gap is widening. This female-skewing 'shecession' has erased labor force gains, with the worst occurring early on in the pandemic when about 32 percent of women ages 25-44 dropped out of the workforce because of child care responsibilities, compared with 12.1 percent of men in the same demographic, according to the U.S. Census Bureau."
Below are takeaways from two surveys that highlight the stark reality of the shecession.
Read How Pandemic Practice Left Lawyer-Moms Facing Burnout by Liane Jackson in the ABA Journal here.
Lawyers Mutual can help you navigate the new normal. Our email newsletter "Practice Reimagined" offers timely tips, pointers and valuable links on wellness, work-life balance and quality of life – delivered straight to your in-box. Lawyers helping lawyers. It's what we've been doing more than 40 years.
Practicing Law in the Pandemic and Moving Forward
This study of 4,200 ABA members was done in Fall 2020. Some highlights:
34 percent of Black attorneys felt anxiety based on race, compared with 12 percent of Asian attorneys and 5 percent of Hispanic attorneys. Fifty-four percent of women of color said they sometimes felt stress at work because of their race or ethnicity. Remote work has exacerbated this problem.
Because of the pandemic, many female lawyers considered leaving the profession. "Given their home-life conditions, the report notes that 35 percent of female lawyers were thinking far more often in 2020 than previously about transitioning to part-time work, including 53 percent of women with children under age five," writes Jackson.
Sixty-seven (67) percent of women lawyers want better sick and family leave benefits.
"Experts predict the pandemic's ripple effects will be felt in the legal industry for years to come, warning of a possible talent exodus or a pandemic stall," according to the ABA Journal. "At the very least, the percentage of female equity partners, already stagnating at near 20 percent for years, could take a further hit as women step back from full-time law practice."
This study of nearly 3,000 lawyers in California and Washington, DC found that female lawyers had reached a crisis point.
Close to 56 percent of women respondents engaged in risky drinking, compared with 46 percent of male respondents.
Two-thirds of women said they suffered from "moderate to severe stress," as opposed to less than half of men.
Alcohol consumption in the pandemic "rose across the board among the lawyers surveyed, with 34.6 percent of women and 29.2 percent of men reporting their intake increased," according to the ABA Journal.
NOTE: This story was originally published in the August/September 2021 issue of the ABA Journal under the headline: "Bearing the Brunt: How pandemic practice left lawyer-moms on the verge."
Source: ABA Journal
Have you checked out Lawyers Mutual Consulting & Services? Founded by Camille Stell, who also serves as president, LMCS is a subsidiary of Lawyers Mutual. Its mission is to help firms build a modern law practice. It does that by offering expert advice and assistance into law firm trends and best practices. Camille and LMCS helps lawyers and firms create strategic plans and succession plans. A popular speaker and writer, Camille loves to guide lawyers through succession planning and into Life after Law. Contact her today.