Guard Your Time Using the Pomodoro Technique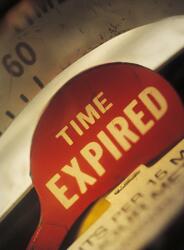 As a law student, you are busy. It's important to learn how to focus your time.
The Pomodoro Technique is a time management practice. The basic idea is to block off your time in 25-minute increments using a timer, whether it's a cute gadget from your kitchen or a mobile phone app. I often struggle to keep my focus when I'm writing and this is a new favorite tool of mine. It's a simple concept and works to keep me focused.
You could utilize the Pomodoro Technique to limit your time on Facebook or email or whatever your time waster happens to be. You can also utilize the technique to focus your time on school projects.
Beyond the core focus of spending 25 uninterrupted minutes on a project, the concept is also about being more efficient with your time, something every student needs. There are 6 key points to the Pomodoro Technique.
Determine how many 25-minute blocks it takes to complete certain tasks.
Learn to protect your blocks of time from internal and external interruptions.
Learn to make accurate estimations of how many 25-minute blocks of time are needed to complete particular activities.
Use your 25-minute block of time not just for work, but to organize and review your project.
Set your task list according to your "to do" items and available time – helping you to organize your work.
And finally, once you've mastered the use of the technique, to set your own personal goals such as improving your efficiency, producing higher quality work or allowing for more free time or strategic time in your day.
View a two-minute video at www.pomodorotechnique.com and download the Pomodoro Technique app free on your smartphone.
Camille Stell is Vice President of Client Services for Lawyers Mutual. Camille has worked as a paralegal, business developer and a law firm recruiter. She loves that the Student Resource Center (visit @LMLNC_SRC) allows her to continue providing career guidance for law students.