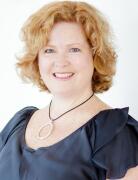 Gather at The Grove is a new addition to this year's North Carolina Bar Association Annual Meeting.
This is an exclusive opportunity for you and your firm to have the retreat or strategy session you've been meaning to have.
Take advantage of using The Grove Park Inn's beautiful meeting space to gather your team at no additional cost beyond registering for the annual meeting.
I will be facilitating sessions with solo, small law or big law firms, a service otherwise reserved for Lawyers Mutual insureds, made available only during the NCBA Annual Meeting.
I am available for a telephone call at our Risk Management hotline (800.662.8843) in advance of the meeting to determine how to best utilize our limited time together. Reserve your retreat time by contacting Erik Mazzone at emazzone@ncbar.org.
Topics for our time together include strategic planning, succession planning, strategic recruiting, practice management, marketing and business development.
21st century lawyers must be prepared to think strategically about their law practice. They must embrace change if change is called for. They must ask how their firms can leverage technology to ease the process for their clients. They must be prepared to deliver an effortless experience to their clients.
Let's talk about how your firm can set and reach goals in accordance with a strategy. See you at The Grove.
Camille Stell is the Vice President of Client Services for Lawyers Mutual. Continue this conversation by contacting Camille at camille@lawyersmutualnc.com or 800.662.8843.