FREAKing Out about the Latest Cyber Security Issue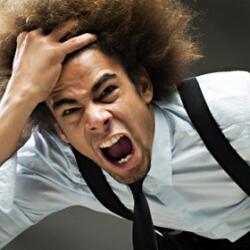 Did you hear about the FREAK security flaw?
Be honest, you just googled it.
Last week, a security flaw – referred to as FREAK – quietly hit tech news sites as affecting Apple and Google devices. Later, Microsoft announced they were vulnerable, too.
Yes, pretty much every device on the planet was vulnerable – but this managed not to hit mainstream news.
The FREAK security vulnerability allowed hackers to intercept encrypted code and force your device to use an older version, which was much easier to decipher.
The FREAK flaw had apparently been around for over ten years, but it hadn't been discovered until last week.
By now, the big three have fixed the security flaws so you can safely use your devices as long as you have installed the latest updates.
Here are some takeaways from the FREAK scare:
Firefox stands strong. Apparently the Firefox browser was immune to this particular security threat. If you're really unsure about updates installed on your system, it might be a good idea to use Firefox to conduct secure transactions.
Blackberry lags behind. Blackberry is just slowly rolling out a patch for the flaw. If you own a Blackberry, be aware that there may still be vulnerabilities.
Updates are imperative. Any device that hasn't installed updates recently would still be vulnerable to this security flaw. Making sure your computer and mobile devices are in top shape is important to protect yourself, and your clients.
Hopefully it will be some time until the next major technology threat gives us something else to freak out over.
Samantha Cruff is the Marketing Communications Coordinator at Lawyers Mutual. Contact Samantha for information regarding our available risk management publications at 800.662.8843 or samantha@lawyersmutualnc.com.