Don't Make It Worse! Disclosing Malpractice to Your Client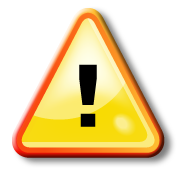 At its April meeting, the State Bar Ethics Committee published a proposed ethics opinion (2015 FEO 4) about disclosing potential malpractice claims to clients.  Communicating with a client about a mistake is never easy, but avoiding that difficult conversation can have serious consequences.  The proposed opinion explains that a lawyer is ethically required to "keep the client reasonably informed about the status of the matter" (Rule 1.4(a)(3)) and this includes a duty to disclose material errors.  The proposed opinion also addresses circumstances where the attorney is required to withdraw from the representation, as well as the substance and timing of the disclosure. 
The proposed opinion wisely notes that "the lawyer should seek the advice of her malpractice insurance carrier prior to disclosing the error to the client, and should discuss with the carrier what information, if any, should be provided to the client about the lawyer's malpractice coverage or how to file a claim."  
Lawyers Mutual's claims attorneys regularly deal with these issues and are available to help you navigate client communications when an error has occurred.  We have recently added new information to our website about this topic.  "Communicating About Mistakes" explains the dangers of mishandling mistakes and offers guidance for making the necessary disclosures.  If you have specific questions or need to report a potential claim, please contact us as soon as possible.
The State Bar will be accepting comments regarding 2015 FEO 4 (and four other proposed ethics opinions) until July 16, 2015. 
Laura Loyek joined Lawyers Mutual as claims counsel in 2009 and her focus areas are real estate, litigation, appellate law, and bankruptcy. She is an active member of the North Carolina Association of Women Attorneys and the Real Property Section of the NCBA. Contact Laura at 800.662.8843 or laura@lawyersmutualnc.com.