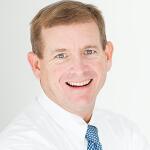 I recently listened to Mark Manson's new bestselling book The Subtle Art of Not Giving a F**k. Sure, it's another self-help book among the seemingly endless number of books that tell us how we can live happy and rewarding lives. But Manson actually has some pretty good insights. One of those is what he calls the "Do Something" principle. Manson proposes that we have the concepts of motivation and action flip-flopped. Traditional thinking suggests that we will be more likely to take action if we can first somehow motivate ourselves to do something. Manson posits that this is the opposite approach that should be taken. Rather than waiting for some emotional motivation or fear to lead to action, just do something. Put action before motivation. Manson believes that by doing something, anything really, we create the motivation to go further.
This past May, I had the chance to put Manson's theory to the test. I have been talking about learning how to sail for the past couple years. For as long as I can remember, I have dreamed of living on a boat and bouncing around the Caribbean. I am certain that my friends, co-workers (not necessarily mutually exclusive) and family are tired of listening to me talk about it. But talk was all I was doing until I enrolled in a week-long bareboat sailing certification course in Florida.
I have spent most of my life on, in or around the water and have owned several boats but had never sailed. I was a little bit like Ricky Bobby. I wanted to go fast. Why would I want to putz around at 5 to 10 knots in a sailboat? In my older age, though, I began to see that it wasn't about getting to the destination more quickly. It was about enjoying the journey along the way. So, with that wisdom in hand, I registered for the course and sent in my deposit. I soon received three large books that I was supposed to study in preparation for the three certification tests that I would take while on the boat.
I quickly learned that sailors speak their own language and are serious about that. As a general rule, you never want to call a rope a rope on a sailboat. They are lines or sheets. It's not the right side of the boat as you're facing forward. It's starboard. I learned these things and much more over the next several months. Finally, the time arrived for me to travel to Florida and put all of this book knowledge into practice. I arrived at the dock an hour early with a head full of knowledge and the confidence of an America's Cup crew member. Our captain and drill sergeant, Tracey, would soon take me down a notch. In addition to Tracey, I was joined on the boat by two other students from Louisville, Kentucky.
Our first day was spent sailing on Biscayne Bay. We learned how to raise the mainsail and jib and sail on a close hauled course, a close reach, beam reach and downwind. We tacked and jibed all over the beautiful waters of Biscayne Bay. Tracey routinely threatened to fail us in the course when we made mistakes, and I made a lot of mistakes. In the evenings we would anchor out of the wind in Biscayne Bay with lots of other boats. The lights of downtown Miami were beautiful. After dinner and a quick swim, I would study in my tiny quarter berth. Each day brought new learning and new experiences and more scolding from Tracey. While on the boat, we took three exams. I swore that I would never take another test after passing the North Carolina bar exam 23 years ago. Miraculously, I passed all three exams. I can now say that I am an ASA certified bareboat sailor—just dangerous enough to go and charter a sailboat and set out on the open ocean.
I did something. My dream of living on the water is one step closer. I'm not just talking about it now. I recently signed up for a marine diesel engine repair class up in Annapolis, Maryland. Anyone who knows me well and how mechanically inclined I am knows how funny this is. It's just another step toward the dream, though. Each action will motivate me to further action. I'm not waiting around for something to motivate me. I'm letting each next action motivate me to the next.
My paddle board is a YOLO (You Only Live Once) brand board. Sure, it may be a trite saying but it's true (unless you believe in reincarnation and even then you could come back as a cockroach). Don't wait for something to motivate you to do that thing you have always dreamed of. Enroll in that photography class. Start flight lessons. Sign up for the yoga teacher certification class. Learn how to teach English as a second language. You pick. It's your dream. Whatever you do, don't just talk about it. Do something. Do anything and see where it leads.