Do it Afraid: Stepping Away from A Career and Entering Law School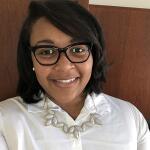 When I first decided to go to law school two thoughts ran through my mind: (1) This is exciting and (2) What are you thinking? Here I was, a full time hospital social worker, who vowed after that second degree to never return to the classroom. Yet I was making one of the biggest decisions of my life. I was going to stop working full time, give up the life I knew and embark on a journey that everyone screams is terrible.
The decision to go to law school can be one of the scariest decisions you will make, especially when it means leaving the familiarity of a career you know and jumping into the unknown. Someone told me to "do it afraid. Use that fear to push you through the process, the journey and reap the reward on the other side. As a former social worker who made the decision to leave a full time career and head to law school, I would like to share ten key tips to get you through the process and keep you pushing through the journey.
1. Find your Why: I'm certain you have heard this phrase before, but it is important to establish the basis for your decision. What is sparking you to go to law school? Is this a childhood dream deferred? Is this the marks of attempting to fill the shoes of your parents? Or is this something you feel you cannot live without doing? Whatever your reason, identify it in the beginning of the process and never let it go. Write it down, save it in your phone, notify your friends and family; you are going to need to be reminded of this as you study for the LSAT, fill out those applications, receive rejection and acceptance letters and sit down in those classes each day.
2. Evaluate your finances: One of the biggest concerns with deciding to go to law school was the reality of a lack of full time income and leaving the life I knew. When you decide to go to law school, do a serious inventory of your financial situation. Realize that you will no longer have a full-time income, so find ways to reduce your costs. Whether you cut eating out, sell things you don't need, move in with family, or defer the decision for another year or two to pay off bills. Get your financial affairs in order, the last thing you need to worry about on top of reading and briefing cases is how you will pay your rent, or get gas.
3. LSAT LSAT LSAT: The LSAT was the one thing I dreaded the most about law school. It was like the GRE and I avoided it like the plague. Unfortunately, this test can make the difference between which of your top choices you are accepted into and whether or not you earn any scholarships. Find a good prep course, study materials or practice questions and focus. If your goal is to take it only once, you need to be committed and focused to ensure that one time is enough to land you where you want to be.
4. Map out your goals: It's important before you start law school and at the start of each semester or year to map out your goals. Write out what you plan to achieve that term or year, whether it's ranking in the top 10% of the class, landing Law Review, sticking to a workout regimen, joining a club or volunteering in the community. Make a plan and stick with it. At the end of the semester or year, look back and see what you accomplished, where you fell short and create a new game plan.
5. Treat law school like a full time job: I remember starting law school, not knowing any attorneys and reading online the good, the bad and the ugly. One thing I read that I implemented from day one, was to treat law school like a job. Make it a point to get to campus at the same time each day and leave at the same time. While you are there be fully invested in law school, use each moment wisely, in between classes, brief, read, review or gain clarity from professors. Be
flexible, as you may need to change your schedule based on other commitments but stick to your plan as firm as you can.
6. Find your "crew": You may have entered law school alone, but to really succeed, you will need a good group around you. Meeting my study group, who have now turned into some of my closest friends, was the best part of law school. From study sessions, bouncing ideas off each other, having support through the lows and to celebrate the highs. Your group will be with you through one of the toughest journeys to date, they understand the process and can pick you up when life happens. I don't know how anyone could make it through alone and even if you could, it's so much better with friends.
7. It's no time to be humble: Now is not the time to forget all of those skills, knowledge and experiences you had prior to law school. Find ways to connect the law to what you know or have witnessed. When it's time for internship interviews, let that experience shine through. I remember in one of my interviews an attorney saying: "Now is not the time to be Humble, Why you?". Use that prior career and life experiences to market yourself, give them your why, how you succeeded in school, and why you would be the ideal choice.
8. Run your race: Nothing brings you down more, stresses you out more or can have you as anxious as comparing yourself to others. Focus on yourself, your progress, growth and your personal race. Don't worry about what others are doing, who got what grade, or who got what offer. Your race is yours alone, be in competition with yourself and what's for you, will not pass you.
9. Celebrate Success: Whether it's the correct rule statement on an essay, the first time you are called on and have the right answer, that A in the class you just knew you failed or when you get that internship offer; learn to celebrate your success. In law school, the lows can happen as often as the highs, you can be on top of the world in Torts and then be blindsided by Property. Learn to live in each moment, celebrate the wins no matter how small. You will appreciate the positive reinforcement later.
10. Enjoy the process: Law School is challenging, it's stressful and it may be one of the hardest times of your life. It will force you to reevaluate what you thought you knew and who you thought you were. Law School can also have its enjoyable moments. Don't feel guilty for getting home and watching that episode of your favorite Netflix series, enjoy that happy hour with your friends or lunch midday as a study break with your group. Take time to embrace law school and all that you gain from it, it definitely makes the difference.