Lawyers Mutual Client Services Update: Year In Review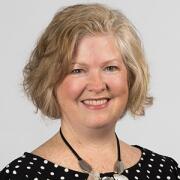 Some Lawyers Mutual names everyone knows, such as our claims attorneys Warren Savage or Wayne Stephenson. Or John Hester, one of the earliest employees who is celebrating 32 years with the Company. While a smaller number of insureds knew another of our long-term employees, her role was equally important. Connie Crumpler retired in 2016 celebrating 35 years of employment.
Connie joined Lawyers Mutual in 1982 and was one of three full-time employees. At that time, our President John Q. Beard was part-time and still practicing law on a full-time basis. Beard hired Connie as Director of Accounting and over the years, she worked in various departments and handled many jobs. She worked directly with our insured lawyers by collecting deductible payments.
Connie says, "Service is something that cannot be bought. We care about our insureds and their situations. Our staff travels all over the state to meet our insureds face to face. We want to know them and want them to know us. We want them to know we are here to help."
Connie's words echo the mind set of everyone who works at Lawyers Mutual. The passion we feel for our insureds is contagious, whether it's the work we do in underwriting their firms, educating them about current risks, working with them on claims, writing dividend checks or providing health insurance benefits, everyone is dedicated to providing excellent customer service.
As the practice of law is changing, we are responding — collaborating with innovators in the profession to provide our insureds with valuable tools. We continue to ask, what will the practice of law look like in 5, 10, or 20 years?
We look for new ways to bring value. Visit our website at www.lawyersmutualnc.com for newly designed infographics and more than 50 practice guides containing form letters, checklists and best practices. Subscribe to our monthly e-newsletter, which also puts you on the email list for timely alerts and CLE program notifications. Also, call our toll-free Risk Management Hotline (800.662.8843) for one-on-one consultations about practice management, marketing, strategic planning, or succession planning.
We care about the Lasting Legacy of Lawyers Mutual and we are proud to be a part of the Bold Future of the Company.
We invite you to join in the discussion. Join us at one of our community programs
or #LastingLegacyBoldFuture.
View our 2016 Annual Report here.