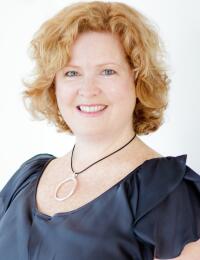 I recently wrote an article for Carolina Paralegal News identifying red flags that your job may be in jeopardy.  A reader responded with the question, "I see many red flags in my firm. I have been a paralegal for many years and it may be time to find a non-traditional legal job. Do you have any suggestions for identifying and locating such positions?
Here are some thoughts I shared with the reader.
First, I did a LinkedIn search and didn't find her. Step 1 would be to create a LinkedIn profile. If you need help, there are lots of articles that offer tips, as well as the LinkedIn help pages.
While the job market has been bleak, there are more job postings than in years past. Make sure that you reach out to your network of contacts (in and out of the legal profession) and let them know that you are job seeking. Staying in front of people by attending association meetings and networking events is helpful as well. You should also consider meeting with a legal recruiter. A good recruiter can talk with you about non-traditional jobs, their insights on the job market and current salaries as well as review your resume and offer suggestions.
Consider hiring a career coach. At an advanced stage in your career, the financial investment will pay off. If cost is a factor, look for coaches who are early in their career and just starting to build a client base. Another option is to see if you can an online career coach or someone who offers group sessions.
I also recommend reading career articles, websites and books. There are online assessments you can take to determine your strengths and weaknesses and identify careers that match.  A young paralegal friend of mine told me about a book she is really enjoying "Be a Kickass Assistant: How to Get from Grunt to a Great Career" by Heather Beckel. I enjoyed "Secrets of Six Figure Women" by Barbara Stanny. This is a book that talks about traits that successful women have – and stories of women who have tapped into those traits to take their careers to the next level. I read "Strengthfinders 2.0" by Tom Roth and had my entire team read the book and take the accompanying assessment. I believe in working from our strengths rather than constantly trying to perfect our weaknesses. A favorite book of mine is "Never Eat Alone" by Keith Ferrazzi about the power of networking. There are scores of books in the marketplace about finding a new career and reinventing yourself. AARP has a new offering, Life Reimagined (www.lifereimagined.aarp.org), designed to help you create your second act.
While considering a career change, continuing education classes can be a great way to hone your skills. Local colleges and community colleges offer a wide variety of classes at very reasonable prices. These classes are often inspiring and introduce you to new connections. A few years ago, I met and hired a very valuable team member after taking a wedding planning class with her at Wake Tech. We both signed up for the class just for fun – a perfect example of how you never know what opportunities will develop.
Change is hard, but it can be exciting. Good luck as you think about your next chapter.
Camille Stell is the Vice President of Client Services for Lawyers Mutual. With over 20 years of experience in the legal field, Camille has advised hundreds of paralegals, law students and lawyers on career development. Contact Camille at 800.662.8843 or Camille@lawyersmutualnc.com.