15 Ways to Inspire Employee Loyalty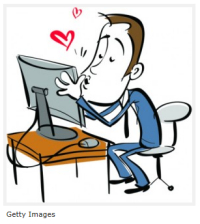 In less than 10 minutes a day – and without spending a cent – you can have a law office filled with employees who will walk through fire for you.
Simply go over to each one's desk, look them in the eye, and tell them how much you appreciate their valuable work. Try it for a week and see the results.
Management experts like Kevin Kruse remind us that employees – especially those who work in professional offices – are most motivated by these things:
Appreciation. Do I feel valued?
Recognition. Do I think my work is important?
Professional growth. Do I believe I am learning new things and developing my career?
Trust and confidence. Do I trust the firm's leadership and have confidence in the future?
Feeling appreciated—which stems from recognition by others—is a top driver of employee engagement. The good news is that showing appreciation doesn't have to take all day or cost an arm and a leg.
So if you happened to miss Employee Appreciation Day (which came and went March 1), here are some ways to make it up, courtesy of Forbes Magazine.
13 Ways to Make Employees Shine
Offer a sincere word of thanks.
Post a thank-you note on their door so everyone can see it.
Make.an "ABCD" card for someone who goes "Above the Call of Duty."
Post a personal profile on the firm's website.
Honor them at the start of the next staff meeting.
Put a "thank you" sign in the lobby with their name on it.
Give them a card with a movie ticket inside.
Give them the afternoon off.
Award them a gift certificate to a nearby coffee shop.
Send a note or Southern Season basket to their spouse or partner.
Arrange to have their car washed.
Let them bring their pet to work.
Offer to do their job for an hour – or for the whole day.
Jay Reeves a/k/a The Risk Man is an attorney licensed in North Carolina and South Carolina. Formerly he was Legal Editor at Lawyers Weekly and Risk Manager at Lawyers Mutual. It is untrue that he auditioned for the role of Boo Radley. Contact jay.reeves@ymail.com, phone 919-619-2441.
Sources: