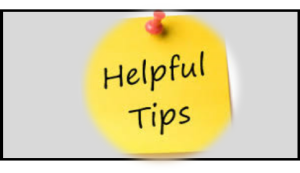 Your hard work has been building to two days at the end of February. I've heard from some of you recent grads over the past few weeks and I know you are nervous. I've polled the Lawyers Mutual claims attorneys for advice. I hope it's helpful.
Get a good night's sleep prior to the exam.
Don't try to "show off" to the examiners on the essays.  Answer the question they ask, not the one you want them to ask. Get in. Get out.
Laura Loyek shares a story of rubbing her eye right before the exam started only to have her contact lens disintegrate. She took the morning exam with one eye closed, then raced home at lunch to grab a new pair of contacts. Lesson learned? Bring a spare pair of contacts or your glasses.
Our insured, John Hester, Jr., who has passed both the NC and NY bars offers this advice:
1) After 3 years of law school, you know your own study habits. Study courses offer full days of materials, which eager schools try to supplement. Don't worry if you can't get to everything. Keep to your courses, but don't reinvent how you study.
2) Multiple choice takes practice, practice, practice. Bar exam questions are generally much easier than your study guides.
3) Essays catch everyone off guard. As long as you can spot an issue, you have an idea what rule it's asking for. If you have no idea what to write, skip it and come back later. If you still have no idea when you come back, make up a rule to apply. A blank answer is worth zero, but it's possible to get some credit for a beautiful essay on a fictitious law.
4) The most important thing is to pace yourself.  Don't waste time staring or taking extensive notes on separate paper. If you use your laptop for essays, outline on screen first and fill it in second.
5) Plenty of decent, intelligent people have had their results delayed or sealed because they didn't read/follow directions. Don't bring in prohibited items; empty your CD drive Monday night, and go over the admission ticket.
6) Whatever you do, don't type over time. They'll find out, and everyone sitting around you will be pulled into an investigation. It's a real bummer for you and everyone else.
The best advice at this point is to be calm and confident – at least try to be.  By now, the studying has been (mostly) done.  It's difficult to focus, collect and organize your thoughts (the only way to pass this exam) when you are nervous and rattled. When you are sitting with the exam in front of you, take a deep breath and dive in.