LM Title Agency, LLC welcomes Nick Long as Vice-President of Underwriting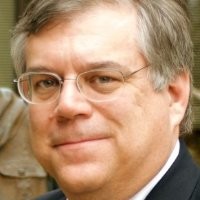 LM Title Agency is pleased to announce Nicholas Long, Jr. joined the company as Vice President of Underwriting on November 19, 2018. Last month, Lawyers Mutual announced the formation of subsidiary LM Title Agency, which officially launched operations on November 1st.
Prior to joining LM Title Agency, Long worked for over ten years as North Carolina State Counsel for Old Republic National Title Insurance Company. He regularly teaches continuing legal education courses on real estate and ethics-related topics throughout the state. Nick is experienced at handling complex title issues, particularly in large commercial deals. He also was serving all of Old Republic's agency accounts.
Nick is past Chair of the NCBA's Real Property Section Council and was the founding Treasurer for Liens NC, LLC. Earlier this year, he was honored with a 2018 NCBA Citizen Lawyer Award. Nick currently serves as Secretary of the North Carolina Land Title Association. He also serves as a member of the NCLTA Legislative Committee and a member of the NC Land Records Task Force.
Nick received his B.A. and J.D. from the University of North Carolina at Chapel Hill. He was a Morehead Scholar while an undergrad at UNC.
"I am excited to have Nick on board as part of the LM Title team. His years of experience and passion for the job make him a valued asset to the company," says Troy Crawford, LM Title President and Managing Counsel. "As indicated by his impressive accolades, Nick is committed to making a difference in the lives of others, whether it be through serving as chair of an industry committee or as the Boy Scouts Council Commissioner. We are thrilled to have him join us at LM Title."
About LM Title
A wholly-owned subsidiary of Lawyers Mutual, LM Title continues its parent company's 41-year commitment to the real property bar. The agency provides residential and commercial title services, in addition to commercial escrow services. LM Title is proud to have three experienced attorneys on staff, extended hours of operation, and a commitment to excellence.
LM Title is an approved agent for First American Title Insurance Company and Commonwealth Land Title Insurance Company.
Media Contact
Troy Crawford
919-585-1186