Lawyers Mutual Announces Changes to Its Board of Directors
Cary, North Carolina – Lawyers Mutual is pleased to announce changes to its Board of Directors. Gray Wilson has become the new Chairman of the Board. Lawyers Mutual also welcomes new board member Valerie Johnson to its Board of Directors. Jim Maxwell's status has changed to Director Emeritus.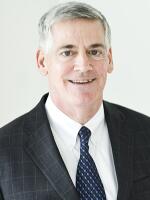 Gray Wilson assumes the role of Chairman of the Board after serving on the Lawyers Mutual board for nine years. He was previously President of the North Carolina Bar Association and President of the North Carolina Association of Defense Attorneys. Gray practices as a defense attorney in Winston-Salem with Wilson, Helms & Cartledge, LLP. He has also been recognized as one of The Best Lawyers in America® and a fellow of the American College of Trial Lawyers. Gray taught trial advocacy at Wake Forest University School of Law and has served as a North Carolina State Bar Councilor.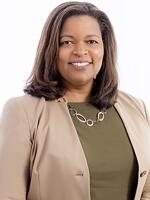 Valerie practices with Copeley Johnson & Groninger PLLC in Durham. She teaches trial advocacy to third year law students at the University of North Carolina School of Law and has taught workers' compensation law at Wake Forest University School of Law. Valerie is listed in Best Lawyers in America® in workers' compensation and has been named to North Carolina Super Lawyers.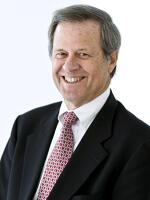 Valerie replaces Jim Maxwell, also of Durham, who becomes Director Emeritus on the Board. Jim Maxwell joined the Lawyers Mutual Board in 2006. He practiced with the law firm of Maxwell, Freeman & Bowman, PA. Maxwell is a past President of both the North Carolina Bar Association and the North Carolina Academy of Trial Lawyers, as well as a Past Chair of Legal Aid of North Carolina.
Dan Zureich, President and CEO of Lawyers Mutual says, "We are excited about the insightful perspective our new board member Valerie Johnson will add.  She brings lots of talent, energy and expertise to the table.  I would also like to take this opportunity to thank Jim Maxwell for the many contributions he has made to the success of Lawyers Mutual.  His leadership will be missed." 
About Lawyers Mutual Liability Insurance Company of North Carolina
Lawyers Mutual, founded in 1977, is the first mutually owned insurance company for lawyers in the country. Lawyers Mutual is the only company that has provided continuous coverage to North Carolina lawyers during that time. Its reputation for leadership, professionalism and commitment to its attorneys has become a standard for other malpractice insurance providers. The mission at Lawyers Mutual is not only to protect North Carolina lawyers with the best possible financial coverage against professional liability, but also to provide education and risk management resources to help them better serve their clients and the public. 
For more information, call 800.662.8843, follow us on Twitter @LawyersMutualNC, connect on our LinkedIn page, like us on Facebook or visit www.lawyersmutualnc.com.
Media Contact
Camille Stell, Director of Client Services
800.662.8843 or Camille@lawyersmutualnc.com