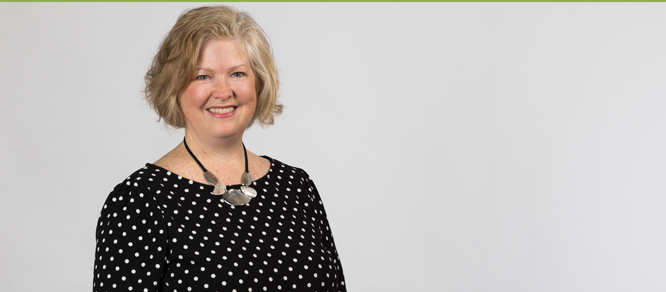 Camille Stell
| Vice President, Client Services
Camille Stell serves as Vice President of Client Services for Lawyers Mutual Liability Insurance Company of North Carolina. Camille is responsible for business development, client retention, marketing, risk management and continuing legal education. She is a frequent author and speaker on the topics of ethics and professionalism, risk management, practice management, marketing and business development and law firm trends of the future.
She works with insured law firms in business development and marketing coaching, strategic planning and succession planning. She has facilitated law firm retreats and coaching sessions for law firms of all sizes whether small North Carolina firms, regional firms, as well as global law firms. She has facilitated ABA Women Rainmaker workshops for hundreds of women attorneys in North and South Carolina. She has facilitated "Future of the Profession" workshops for a consortium of law firm recruiting professionals and law school career service office professionals.
Camille is a frequent speaker at law school campuses across the state. She facilitates Strengthsfinders workshops as well as speaks on topics such as strategic networking for job search, professional etiquette, inter-generational communication skills, the future of law and starting your own law firm.
Camille has thirty years of experience in the legal industry including law firm experience as a paralegal and as a recruiting and marketing professional. In her capacity as a marketing professional, Camille was responsible for building the profile of the Triangle offices of K & L Gates (formerly Kennedy Covington), coaching attorneys, developing marketing strategy and client targeting plans for the office as well as individual practice groups.
She is a graduate of Meredith College and the Meredith College Paralegal Program. She is a past Chair of the Law Practice Management Section of the North Carolina Bar Association as well as past Chair of the Legal Marketing Association Raleigh City Group. She has served as officer and director of local, state and national paralegal associations.
She has served on the editorial board of Legal Assistant Today magazine, Women's Edge magazine, Carolina Paralegal News and as the Supplements Editor for North Carolina Lawyers Weekly.
In 2011, Camille was recognized by North Carolina Lawyers Weekly as a member of the inaugural class of "Leaders in the Law." In 2016, Camille was recognized by the Triangle Business Journal as a "Women in Business" award winner.