Several factors work together to produce the success of the Lawyers Mutual claims department: early notice and cooperation from policyholders, knowledgeable staff, our claim repair program and working together with our insureds to resolve disputes.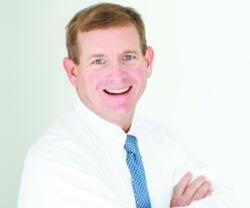 For more than 30 years, our claim repair program has helped hundreds of attorneys who reported perceived problems early in litigation, real estate, commercial transactions, family law, tax, bankruptcy and estate planning matters.
Early reporting of potential cases by insureds enables us to engage in claims repair sooner, directly reducing the time our policyholders must spend on such matters and contributing to our bottom line success.
Years of experience among our in-house attorneys provides benefits to our policyholders in many areas of practice where claims usually arise.  If a claim is made from outside our areas of expertise, we solicit specific help or advice from practicing experts to reach the best results for our insureds.
When potential cases are reported early and given time to work through claim repair activities, our claims department is routinely successful in obtaining favorable resolutions.  In order to maintain this level of success, policyholders need to be aware of situations that repeatedly result in malpractice claims, such as:
Clients who have unreasonable expectations.
Clients who want fee reductions via the unbundling of services (such as reduced services provided by attorneys who may allow clients to handle certain activities themselves).
The acceptance of out-of-state cases that may have shorter statutes of limitation or where attorneys cannot obtain proper service or jurisdiction.
Failing to honor liens by medical providers and others on settlement funds from personal injury claims.
Venturing into unfamiliar areas of practice before seeking the advice of attorneys who have specific experience in that area.