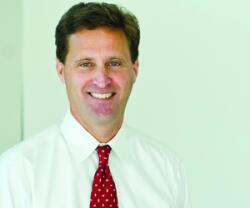 With a nod to the late, great Paul Harvey, Lawyers Insurance is to Lawyers Mutual, the rest of the story.
 Lawyers Mutual's financial strength and expertise helps lawyers avoid, fix or recover from career-threatening mistakes.
At Lawyers Insurance, we help North Carolina lawyers and law firms protect against a range of other risks to lawyers, their staff and business.
We offer a unique health plan, as administrator of the NC Bar Association Health Benefit Trust, to protect against injury and illness, along with other group benefits such as life and disability. 
We protect a lawyer's or law firm's income through top-of-the-line disability protection.
We safeguard against the impact of a cyber breach with cyber liability insurance.
We assist lawyers and their clients with innovative settlement and trust solutions.
We help the transition to retirement with annuity planning, long term care protection and medicare supplement solutions.
We seek the right solution for each need. We listen, collaborate, and individualize.