Year in Review
Underwriting Report
Underwriting and Claims are the pillars of Lawyers Mutual, and these two departments work side by side to serve North Carolina lawyers.  Each year the Underwriting Department closely reviews applications submitted by law firms and assesses risk and premium for each firm's next policy year.  And, throughout the year, the Underwriting Department continues to service these policies:  answering questions about premium or coverage, finding a policy document, changing limits of liability, adding or removing a lawyer from the policy, and so on.  The underwriters work with new attorneys to provide the coverage they need and work with existing policyholders as their needs change. We currently underwrite coverage for more than 7,700 attorneys, but we are never too busy to take a telephone call or respond to an email.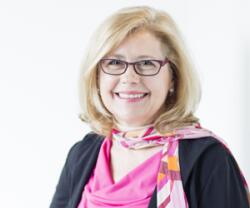 With commercial carriers moving in and out of the lawyers market in North Carolina during the last few years, we are pleased to see that our base of loyal policyholders continues to increase, and we are receiving new applications every day - from new lawyers and from former lawyers who want to return to Lawyers Mutual because of the exemplary service we provide.  We are also excited to announce again that all policyholders of record as December 31, 2013, will receive a 7.5% dividend in 2014.  Returning to this level of profitability was in large part due to the Underwriting Department's continuing efforts to improve risk assessment and in implementing a rating plan based on area of practice exposure and claims experience.  Premiums are now largely based on our historical experience in each practice area as well as careful, individualized firm assessment.  
Lawyers Mutual will always be here to provide fair, reasonable, and reliable insurance for lawyers in North Carolina.  That is all we do, and we do it right.  We know that your professional liability insurance is the most important investment you will make in your law practice.  Our mission is to remain financially strong so that Lawyers Mutual will be here for you when you need us, today and in the future.  And when we have a good year, as we did in 2013, we are able to return capital to you, our valued policyholders.