Lawyers Insurance complements the strength of Lawyers Mutual by providing a full suite of insurance products, with a strong understanding of the needs of lawyers and law firms.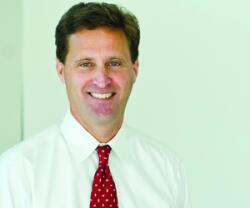 Among the offerings of Lawyers Insurance are:
NC Bar Association Health Benefit Trust – this comprehensive health plan retains the broad provider networks and rich pharmacy plans that are being sacrificed under many insurance plans.
Group Disability and Dental employee benefit programs with valuable features obtained through our endorsement by the NC Bar Association.
A full array of Property and Casualty coverage, including specialized professional liability solutions for customers that fall outside of Lawyers Mutual's parameters.  Lawyers Insurance also provides a range of Cyber Liability coverage in addition to general office, liability and workers compensation coverage.
An excellent Court and Probate Bond program with prompt, efficient service.
Structured Settlement and Fixed Indexed Annuity options for special needs, retirement and long term care planning.
Medicare Supplement coverage for those leaving their group health plan with a strong focus on service and education of our customers.
Lawyers Insurance is the 'go to' source for the insurance needs of Lawyers Mutual customers and members of the NC Bar Association.